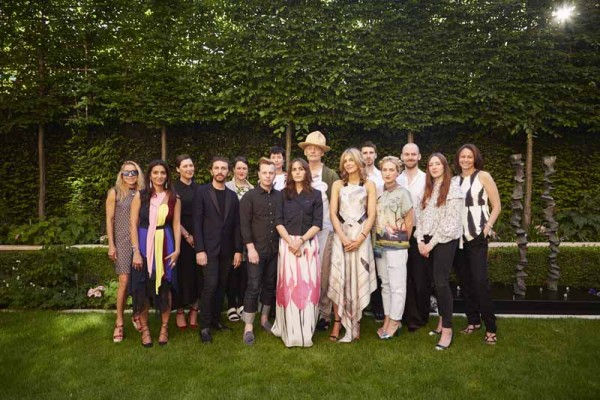 The British Fashion Council (BFC) has named the new recipients of financial and mentoring support from the BFC Fashion Trust. Grants totalling £300,000 will be split between nine designers: David Koma, Emilia Wickstead, Holly Fulton, Marios Schwab, Mother of Pearl, palmer//harding, Prism, Sibling and Sophia Webster.
Caroline Rush CBE, Chief Executive British Fashion Council said: "The generous support from the BFC Fashion Trust will see important financial awards go to nine of the UK's talented designers. Their fashion labels have shown exciting growth and both individually and collectively their businesses reinforce the UK's reputation for creative strength."
The BFC also announced the Graduate Traineeship Programme which has been in pilot over the last year and is funded by donations from the Fashion Trust members. The programme offers BA and MA design graduates the opportunity to apply for a twelve month paid placement with one of London Fashion Week's fashion designers.
The structured twelve month programme ensures graduates are able to develop skills and are exposed to different elements of a design team. The development plan is split into three stages, ensuring progression within the role and business. The introduction phase includes assisting and preparing; the participation phase will crystallise the process of planning a collection and the contribution phase will see graduates explore the conception stages of a collection.
In the first year, two students from the Royal College of Art were placed within the businesses of Roksanda and Erdem.
Tania Fares and Kim Hersov, Co-chairs BFC Fashion Trust said: "British fashion is recognised globally for its energy and inventiveness which is why we need to support the industry at grass roots. The Fashion Trust will continue to support talented designer labels so that the UK can continue to build the brands of the future."
Photo: Fashion Trust Co-Chairs and Designers 2015 (Shaun James Cox, British Fashion Council)