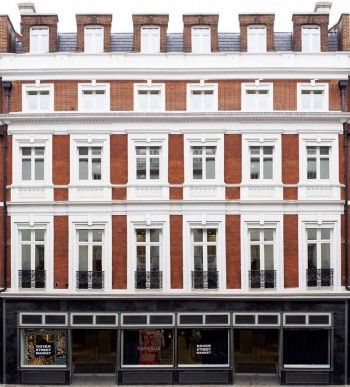 Slated for London Collections Men has become a city-wide celebration, and this season there are more ways than ever to join the festivities. We have rounded up ten events open to the public this season; the 'LCM 10'.
BOOK SIGNINGS, SCREENINGS AND TALKS
1. i-D 35th Anniversary at Dover Street Market
What: As part of its 35th anniversary celebrations, London-based fashion title i-D will host an event at Dover Street Market with J.W. Anderson who will be signing copies of the celebratory issue of the magazine for which he designed the cover-wrap
Where: Dover Street Market, 17-18 Dover Street, London W1S 4LT
When: 15th June 2015, 5-6pm
Highlights: Meet Loewe's Creative Director J.W. Anderson and do not miss the chance to see Dover Street Market's new window installation created by British designer Craig Green and ShowStudio's Nick Knight.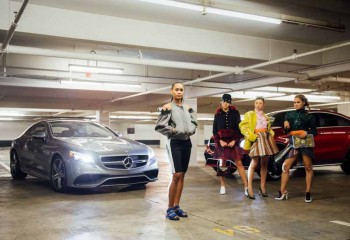 2. Mercedes-Benz films
What: Mercedes-Benz commissioned award winning filmmaker Ace Norton to produce two fashion films featuring exclusively British designers to celebrate the start of London Collections Men SS16 (12th – 15th June) and Pre Collections in June 2015
Where: www.mercedes-benz.com/fashion
When: The films will be launching online on 12th June
Highlights: Olympic Taekwondo champion Paige McPherson and professional BMX rider Dennis Enarson star in the films wearing British brands including Fyodor Golan, Holly Fulton, JH Zane, Mawi, Piers Atkinson, Ryan Lo, Dora Teymur, O-Thangthai and Tiger of Sweden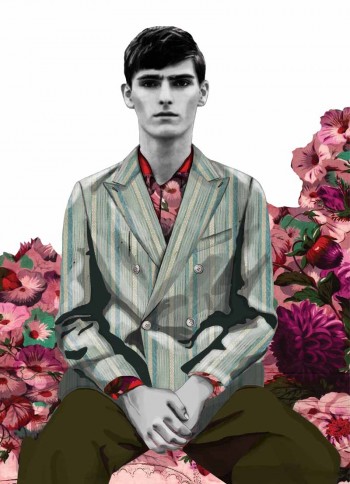 3. The National Archives Designer Collection Talks
What: A panel of experts will explore the continuing importance of print within British design and how historical prints are still relevant to contemporary designers
Where: The Hospital Club, 24 Endell Street, London WC2H 9HQ
When: 15th June, 12.30-1.30pm
Highlights: Panel includes Ann Chow, National Archives, Christopher New, Senior Lecturer Fashion Design Menswear, Central Saint Martins College of Art and Design and Isabel Saiz, Innovative International Consultant
FASHION SHOWS AND EXCLUSIVE OFFERS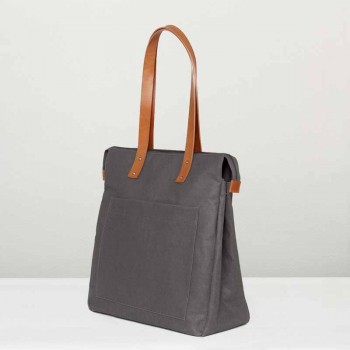 4. Ally Capellino & The Gourmand
What: Accessories label Ally Capellino has teamed up with food and culture journal The Gourmand to create an exclusive picnic canvas tote with leather handles
Where: The tote bag will be available to buy either online at http://www.allycapellino.co.uk or at the three Ally Capellino London stores: 9 Calvert Avenue E2 7JP, 312 Portobello Road W10 5RU, 11 New Cavendish Street, W1G 9UD
When: Available from 12th June
Highlights: Embossed with the Ally Capellino and The Gourmand tags, the bag has a keep-cool insulated reflective lining, two internal bottle-friendly sleeves and a front pocket for extra storage (RRP £185)
5.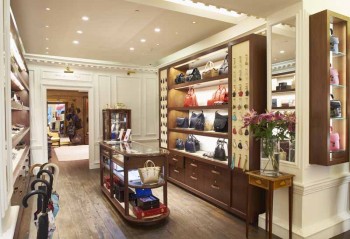 What: To celebrate London Collections Men SS16 Aspinal of London will be offering complimentary embossing on all men's products purchased between the 12th and 15th June
Where: Aspinal of London throughout its 18 UK stores
When: 12th – 15th June
Highlights: A selection of leather bags and accessories, making the ideal gift for Father's Day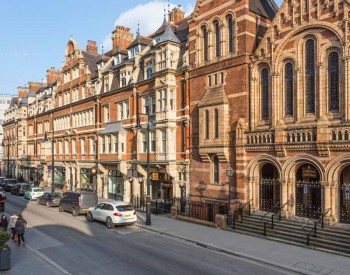 6. Fashion Crawl on Duke Street
What: To celebrate London Collections Men SS16, four stores on Duke Street will be offering special discounts on their collections during the four-day event
Where: Duke Street, London W1U
When: 12th – 15th June
Highlights: Duke Street Emporium will have personal shoppers and drinks available in store for clients, E. Tautz will host an exhibition from photographer Kane Hulse entitled Havana, Penelope Chilvers will do a sale preview and Private White V.C will offer a 20% discount to all guests of the Duke Street Fashion Crawl
7. Jermyn Street, St James's
What: Jermyn Street, St James's will be showcasing a live catwalk show along Jermyn Street featuring over 20 St James's brands to showcase the very best of the area in a modern and fresh way
Where: Jermyn Street, London
When: Saturday 14th June, three shows open to the public at 12pm, 12.45pm and 1.30pm. Seating allocation on www.stjameslondon.co.uk on a first come first served basis
Highlights: Styled by Darren Kennedy, the show will feature brands including Barbour, Budd Shirtmakers, John Lobb, Osprey, Sunspel, Tiger of Sweden and Turnbull & Asser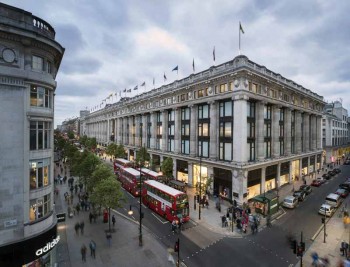 8. Selfridges & House of Holland
What: Selfridges will be celebrating the launch of House of Holland's first ever menswear collection during an in store event allowing customers to shop the brand new SS16 menswear collection as well as exclusive products
Where: Contemporary Space, 1st Floor, Selfridges, 400 Oxford Street, W1A 1AB
When: Monday 15th June 2015, 2-6pm
Highlights: Henry Holland will be making a personal appearance with a special guest DJ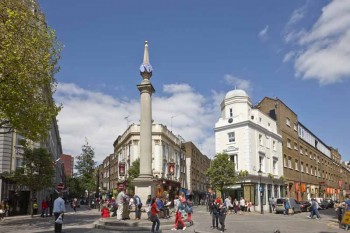 9. Seven Dials Celebrates London Collections Men
What: Seven Dials in Covent Garden, will be celebrating London Collections Men with a day of exclusive in-store offers, activities, giveaways, drinks, DJs and experiential activities
Where: Seven Dials, Covent Garden, London
When: Thursday 11th June 2015
Highlights: Finisterre will be giving complimentary coffee with every purchase, Fixation London will offer 20% off bikes, Franklin & Marshall will be giving away free drinks in-store, the first 50 shoppers at Fred Perry will be receiving a wallet, Larsson & Jenning's flagship store will create personalised limited edition watches, Loft Design By will be offering Prosecco throughout the day and much more!
FOOD AND DINING
10. Afternoon Tea at 108 Brasserie
What: A men's afternoon tea especially adapted to the masculine palate to coincide with London Collections Men and Father's Day. Priced at £28 per person, the afternoon tea will offer a masculine twist on a British tradition
Where: 108 Brasserie, 108 Marylebone Lane, London W1U 2QE
When: From 12th June
Highlights: A pint of Guinness will accompany a grilled rib eye steak sandwich with blue cheese sauce and grilled onions, Welsh rarebit, free range pork and black truffle sausage roll and crab on toast as well as a lemon meringue pie, rhubarb and custard filled doughnuts, a banoffee shot and a peanut butter and chocolate cupcake