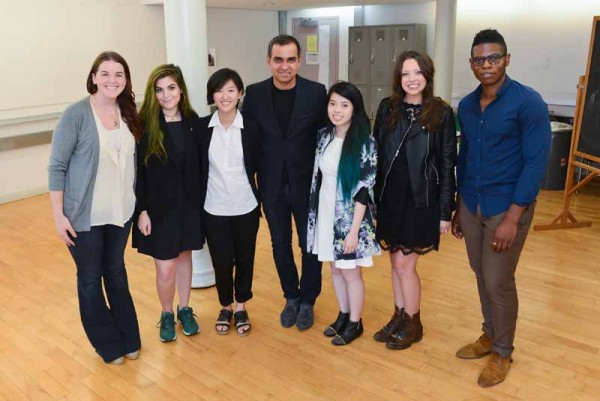 On July 13, 2015, Supima announced the final line-up of student designers for its annual Supima Cotton Design Competition as well as exciting new program updates.
The annual competition, headed into its eighth year, supports emerging talent by challenging student designers from seven of the nation's top leading schools to create capsule collections using Supima cotton fabrics.
The collections are then evaluated and presented in a collective runway show during New York Fashion Week.
Also, for the first time, the Supima Cotton Design Competition will present the final collections during Paris Fashion Week on October 2 at Hôtel de Pontalba – the official residence of the U.S. Ambassador to France, Jane Hartley.
The seven designers selected for this year's competition who will present their collections on Thursday, September 10 at Skylight Clarkson Sq Gallery Space are:
Karen Dang, Academy of Art University, 22, bachelor of fine arts in fashion design
Leetal Platt, FIDM, 29, advanced associates degree in fashion design
Nnamdi Agum, 26, FIT, bachelor of fine arts in fashion design
Paige Meacham, 22, Kent State, bachelor of arts in fashion design
Lauren Nahigian, 22, Pratt Institute's Brooklyn Fashion + Design Accelerator, bachelor of fine arts in fashion design
Julia Han, 22, RISD, bachelor of fine arts in apparel design
Kate McKenna-Schliep, 24, SCAD, bachelors of fine arts in fashion
Additionally, Supima is proud to announce that fashion designer Bibhu Mohapatra will be serving as mentor to the seven finalists, providing thoughtful feedback and insight throughout the process. This is a first for the program as mentors to the students have solely been those from the participating schools.