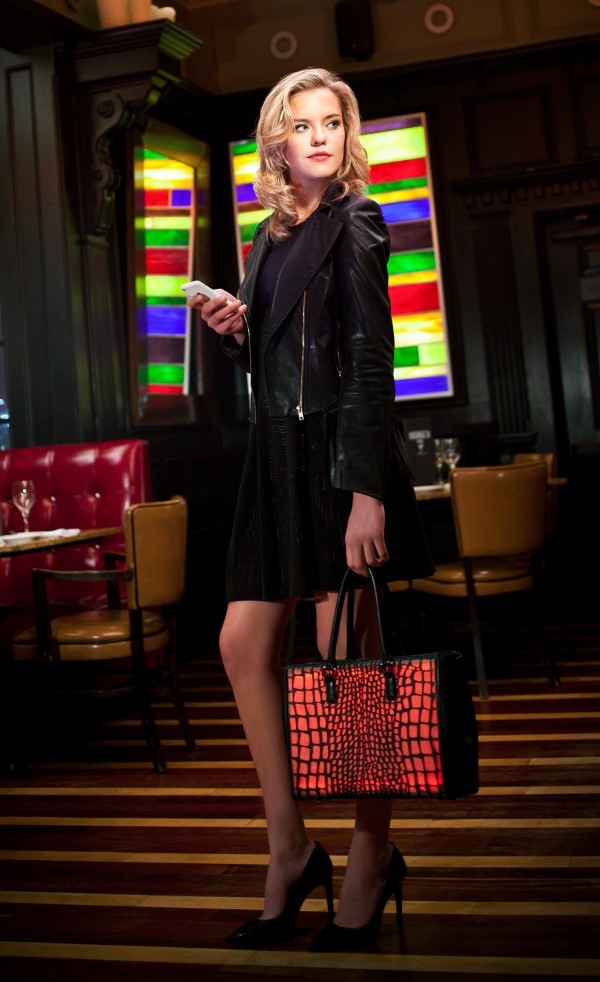 Inspired by the human desire for self-expression, the creators of VanDerWaals have created a premier handbag company that combines fashion, function and technology all in one bag. Made from the finest premium leather and materials, each VanDerWaals handbag is carefully constructed to give women the opportunity to express themselves as never before.
Using patented technologies, VanDerWaals have developed an app-enabled handbag that can change color with just the swipe of a finger. Like a chameleon changes its color, a VanDerWaals handbag can change its color to match a look, a mood or the environment.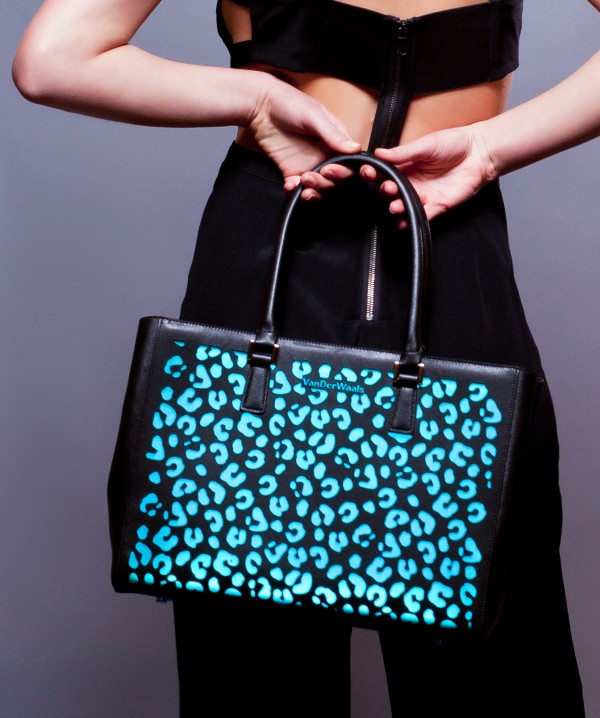 Describe the vision and the story behind the VanDerWaals brand?
My little girl always changes her clothes several times in a day, because she likes to show-off to school friends for maybe a special occasion, just feeling happy or trying to attract people attentions. There is one day she asks me that can I buy a bag which is able to change color? Or can you just make one for me? I have many clothes with different colors; however, I only have a pink backpack. It will be great if I have this kind of special bag which I can choose any of my favorite colors whenever I need it.It just occurs to me that every woman may have the similar needs.
The key is self-express, which is the most essential human behavior for the mutual communication and understanding. Thus, a new brand, VanDerWaals was formed to redefine handbag. Our vision is to innovate and improve daily routine via high tech fused fashion accessories.
What is the design aesthetic of VanDerWaals?
VanDerWaals's design is inspired by New York's urban aesthetic and day- to-night lifestyle.
How did the technological idea behind the light up and color changing capabilities of a VanDerWaals first emerge? What inspired this innovative idea for a handbag?
Our co-founders are engineers working in the synthesis and application of a soft nano-material, which has shown potential applications in flexible electronics. They came up with various prototypes to demonstrate the potential applications and one of the demonstrations is a flexible displace which enables the concept of the color-controllable element. We bring this concept further by integrating APP driven hardware, wearable tech, Internet of thing, and fashion design to make the VanDerWaals handbags.
What are some of the top-selling pieces for VanDerWaals?
Both Caroline and Elena bag with Crocodile patterns are the top-selling pieces.
What is next for the VanDerWaals brand?
We are developing more handbag styles, and the next style is a clutch. Our long term plan is to help women solve their daily questions, "What to wear today" and "How do I look today".
For more information and to purchase VanDerWaals, please visit www.Van-Der-Waals.com. Like VanDerWaals on Facebook @VanDerWaals, and follow VanDerWaals on Instagram and Twitter @VanDerWaalsBags.
Photos Courtesy of VanDerWaals
[DARBY RADCLIFF]