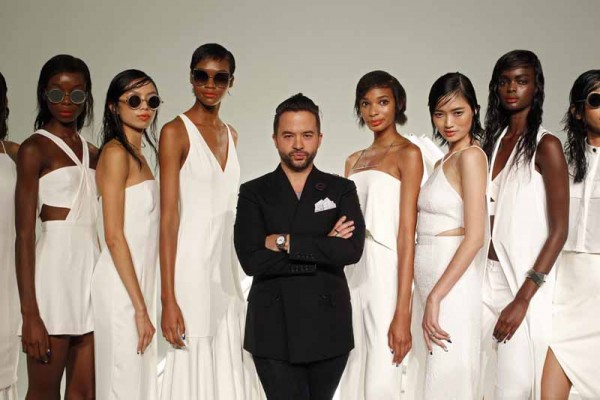 In a season wherein white has become the new black, Jay Godfrey pushed the envelope to its limits by presenting an all white collection to the delight of his audience.
Inspired by the works of David Collins who passed away last year, Jay Godfrey took an esoteric look on the life's work of the Irish-born architect and interior designer and focused on the beautiful texture and shapes he was so fond of.
Godfrey, who also works in the interiors milieu, while working on designing a hotel project in Seoul, Korea, often looked to Collins' recently released coffee table book, ABCDCS that memorialized the late designer's work in hotels, restaurants, bars, and private residences.
Godfrey was struck by Collins' use of different shades of white, ivory, alabaster and cream and has created a Spring 2016 show as homage to his work. The result, a very clean and linear silhouettes softened by tiny waists, spaghetti straps and keyholes that exposes lots of skin.
With this sexy, sophisticated and urbane collection, Jay Godfrey once again proved why he continues to be a fashion darling in the very competitive New York fashion scene.
[MARI DAVIS]
Photos by Dan Lecca, courtesy of Jay Godfrey