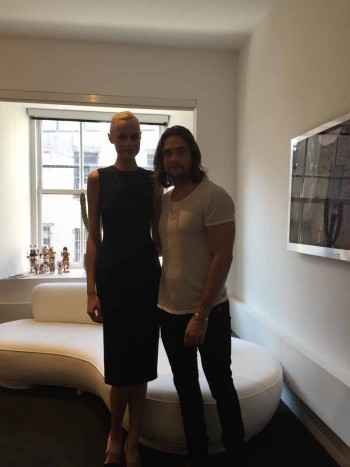 With a beautiful Spring/summer 2016 collection that just takes your breath away, Jeffrey Dodd is a designer to watch in the highly competitive New York fashion scene. Handmade pieces that are nearer haute couture than ready-to-wear, Dodd is the kind old designer that many of his ilk envies – a deep affinity to artisanal work that he easily translates to masterfully tailored clothing.
This exceptional quality is seen in his current collection that is inspired by the late kachina doll. "As a child, my parents and I would travel to Arizona and spend the month exploring," Dodd related. "That was when I was introduced to the kachina dolls and found them fascinating."
A kachina is a spirit being in the Pueblo religious beliefs of Native American cultures located in the American southwest. Kachina dolls are small brightly painted wooden "dolls" which are given to children not as toys, but as objects to be treasured and studied.
Dodd who was introduced to it at a young age had been inspired by these artifacts to create something beautiful and precious.
Meeting the designer and seeing his Spring 2016 collection was like finding two gems – a very talented designer with true artistic leanings and the kachina dolls (some of which were discretely displayed) which are so much of the American heritage.