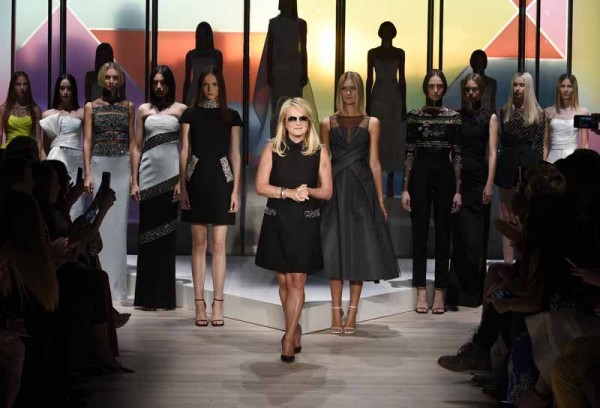 Inspired by minimalist artist Frank Stella, it is fitting that Pamella Roland held her Spring 2016 runway show at the Whitney Museum of American Art, which by the way was very historic since it was the first time ever that a fashion show was held in that location.
For the Spring/Summer 2016 collection, Pamella Roland was inspired by the stark simplicity and linear focus of American painter and printmaker, Frank Stella.
From these, Roland created streamlined silhouettes with a foundation of flawless couture fabrics and incorporated with unusual elements like an oversized bow and asymmetrical inserts in contrasting colors.
"[It's] the colors, shapes and composition of minimalist master Frank Stella," designer Pamella Roland wrote in her press notes to introduce the collection.
It was also added that beginning 30 October 2015, Frank Stella's work will be on view in a career retrospective at the Whitney.
[MARI DAVIS]
Photos courtesy of Pamella Roland