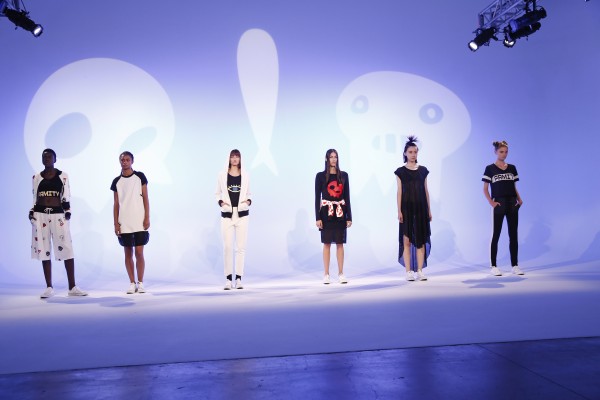 Urban sportswear brand, PRMITV WORLD presented their new Spring / Summer 2016 collection Urban Fantasy at New York Fashion Week under the wing of GEN ART for a second year running.
The artist behind the brand's signature prints, Jacqueline Levine unveiled a new line of playful cutting-edge basics that improves upon and adds to the aesthetic of the brand's core collection. The presentation Urban Fantasy took place on Friday, September 11th at Pier 59, Stage D at the Chelsea Piers.
Levine's eclectic background as a street artist, painter and now designer, creates a collection that perfectly fuses the three into a cohesive, colorful fashion-forward womenswear line. Functional zip-ups, bomber jackets, joggers and shorts are elevated with a french terry fabric, while power mesh adds interest to basic pullovers, leggings, sports bras and dresses.
Hero pieces include a combination of the two fabrics, most notably a french terry jumpsuit with an open mesh torso. Levine's signature artwork remains a focal point throughout the collection, bringing the urban streets to the runway.
Levine describes the PRMITV WORLD woman as "a child at heart with grown up responsibilities. I designed the collection for a woman who views the world in color and always looks up to the sky."
Photos courtesy of PRMITV World