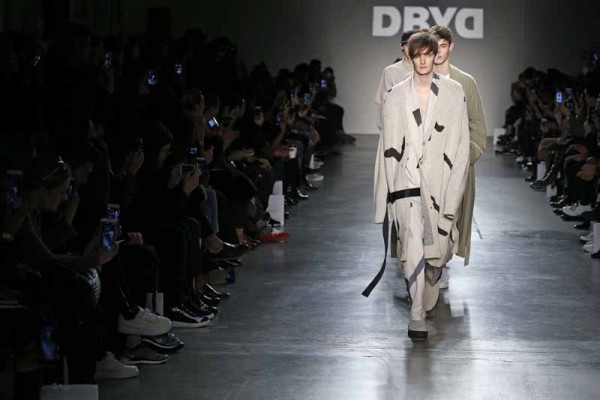 Inspired by the movie HER by Director Spike Jonze, DBYD reflect the concepts of "owning" and "being" which was addressed in the film. On the catwalk, the relationship between the two was conveyed through the color schemes and designs.
Summed up in one sentence, the inspiration is "I'm yours and I'm not yours."
Returning to the New York catwalk once again, DBYD is showing under the auspices of Concept Korea, a collaborative initiative that promotes South Korean fashion designers by assisting them in breaking into the U.S. market. The program is organized by the Ministry of Culture, Sports and Tourism of the Republic of Korea, the Daegu Metropolitan City, the Korea Creative Contents Agency and Korea Research Institute for Fashion Industry.
Photos courtesy of Concept Korea