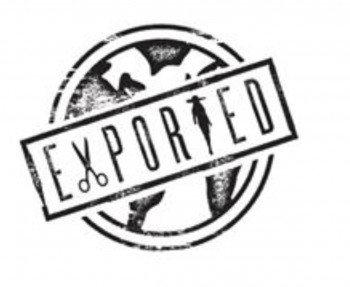 Launched last year, DHL Exported returns to the New York catwalk with an international cast of designers aiming to expand their business.
This week in New York. Marcel Ostertag of Germany will be the first designer to take the international stage as part of New York Fashion Week: The Shows this Thursday, February 11.
Ostertag will be followed by Sid Neigum from Canada showing at London Fashion Week; Atsushi Nakashima from Japan showing at Milan Fashion Week; and Anne Sofie Madsen from Denmark showing at Mercedes-Benz Fashion Week Tokyo. This marks the first time each of these designer is showing outside his or her home market, an important step in the development of their brand.
The Autumn/Winter 2016 collections of the winning designers will be debuted as follows:
Marcel Ostertag – February 11, 2016
NYFW: The Shows, The Gallery at Skylight Clarkson Sq
Sid Neigum – February 21, 2016
London Fashion Week, The Institute of Contemporary Arts, The Mall
Atsushi Nakashima – February 26, 2016
Milan Fashion Week, Palazzo Reale
Anne Sofie Madsen – March 16, 2016
Mercedes-Benz Fashion Week Tokyo, Hall A
As part of the DHL Exported program, designers receive a fully produced runway show for two consecutive seasons along with marketing and logistics support for the duration of the program.
DHL Exported is a global platform that offers regionally established designers the opportunity to expand their businesses internationally.