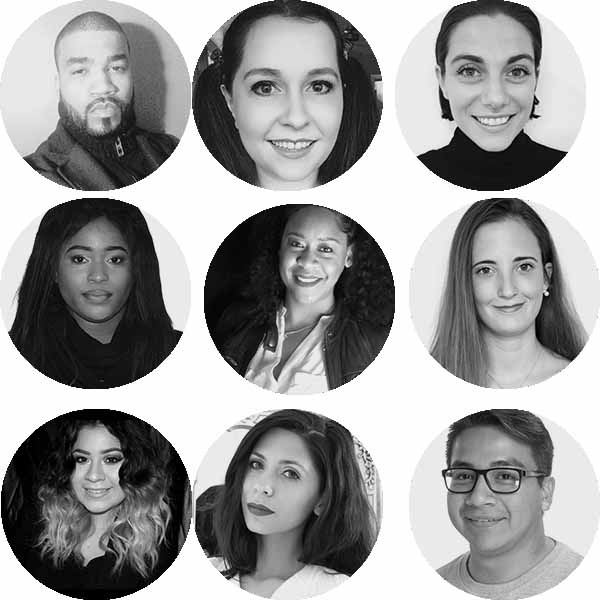 Nine budding fashion designers to experience pivotal career moments on New York City runway
For nine designers from The Art Institutes system of schools, New York Fashion Week is an opportunity to showcase the talent, determination, and creativity they each embody as reflected in their collections.
This season's theme is "Destinations." The designers were challenged to take us on an inspirational journey of discovery and the collections that resulted will walk the runway of The Art Institutes Spring 2017 show.
These designers—both current students and recent graduates—understand that fashion is more than buzz-worthy apparel. It's a process that involves designer selection, inspiration, sketching, fabric selection, garment construction, and endless revisions before a collection can be shown.
Each designer has overcome challenges throughout the process and pushed their creative limits. Along the way, they've all proven that they have what it takes to design and present their garments on one of fashion's most esteemed runways.
This marks the eighth season that The Art Institutes has partnered with New York Fashion Week to provide a career-defining moment for its promising designers. This talented group will debut their Spring/Summer 2017 collections on Thursday, September 8, at 8:00pm at The Arc, Skylight at Moynihan Station.
Since their selection, the nine finalists – Adrian Escoto, Bianca Zidik, Devon Pezzano, Esther Ashiru, Julissa Arrington, Maria Docon, Melody Hernandez, Mimmy Begazo, Rene Mejia – have dedicated endless hours to their designs and worked closely with faculty mentors to finalize their collections. The designers are current students and graduates of Art Institutes locations in Chicago, Dallas, Fort Lauderdale, Miami, New York City, Philadelphia, San Francisco, and Vancouver.
Get a front row viewing of the show during the live stream runway event, 8:00 p.m. on September 8, 2016. Visit www.aifashionweek.com to watch online alongside viewers from across the globe. Additional information about the designers' backgrounds and the inspiration for their collections is featured on The Art Institutes' website , www.aifashionweek.com.