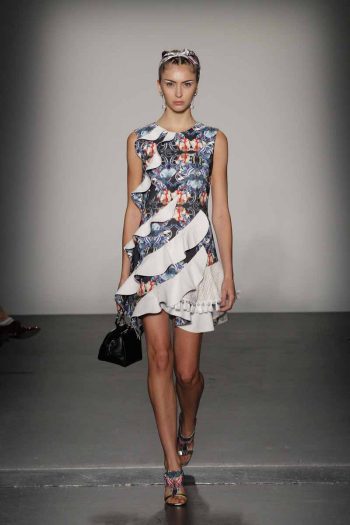 Sweet, romantic with a touch of rebelliousness, the Greedilous Spring/Summer 2017 collection is for the 21st century metro girl who still believes in fairy tales but also very practical and realistic.
Like what designer Younhee Park wrote in her press notes, "GREEDILOUS's Spring/Summer 2017 is inspired by an amusement park where reality and fantasy coexist."
That said, Park sent romantic, casual pieces with a large range of styles that span from day to night. She reinterpreted the retro, preppy look of the 1990s and repackaged them to be more modern and relevant.
Since 2009, designer Younhee Park has captured the authenticity of haute couture but with an eye on sustainability. Describing the look as 'futuristic modernity', Park creates a feminine look with masculine undertones that manages to be both classic and directional; mainstream yet out of the ordinary.
GREEDILOUS has grown into a global brand loved by celebrities and influencers worldwide. The brand has participated in Paris's Who's Next, Seoul's Generation Next and NYC's Capsule and Coterie tradeshows. Most notably, the designer was nominated for the 2014/2015 International Woolmark Prize.
Photos courtesy of Concept Korea