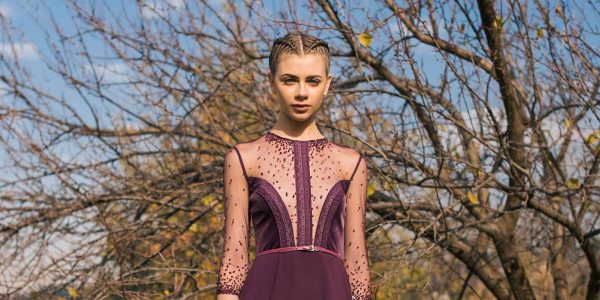 For its Pre-Fall 2018 Ready-to-Wear collection, Maison Georges Hobeika brings to life
the imagination of ultra-feminine silhouettes and the most sensual wardrobe, designed for
the loyal woman who is in love with freedom and who is sensitive to unique nuances of the
present.
Faithful to his signature style, George Hobeika captures the essence of his fashion era by
composing a symphony of bold silhouettes emphasized by luxurious fabrics, graceful frills, and
fluid lines embellished with evocative transparencies on which delicate embroidery and
dazzling crystals – in the shape of flowers or glittering stars – that show the
remarkable craftsmanship of his atelier.
Cocktail dresses in refined color- apricot, carmine, Prussian blue, Egyptian blue – stand
alongside an anthology of spectacular, glamorous gowns and ensembles that showcase the
mastery and power of black brought to light by sun rays and burning glows of a brighter
tomorrow.
Photos courtesy of Georges Hobeika