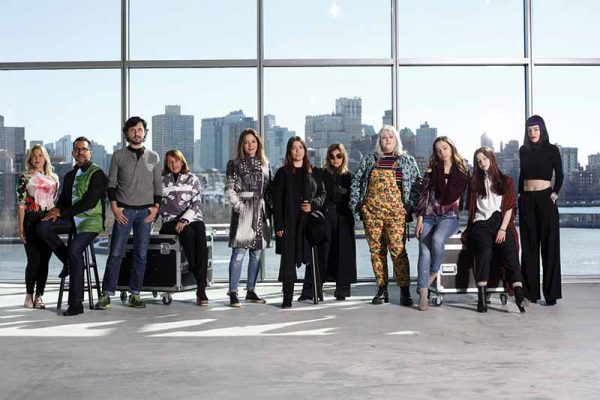 NEW YORK FASHION WEEK/ — Epson, a leader in global textile printing innovation, hosted its fourth annual Epson "Digital Couture" Fashion event on Feb. 6th, 2018 at the newly constructed Howard Hughes Development, Pier 17, in Manhattan.
Guests and attendees including Epson President & CEO Keith Kratzberg, Seiko Epson Corporation's Kenichi Yamamoto, Erickson Beamon designer Karen Erickson, Interior Designer Ryan Korban, Emma Snowdon-Jones, and Malgosia Garnys mingled alongside socials, models, and downtown darlings for a night of high fashion innovation within the technology industry, with special guest DJ's Alice Longyu Gao and Yehuda Moskowitz.
Thirteen selected designers from the Americas showcased their high fashion collections created using Epson's state-of-the-art direct-to-garment and digital dye-sublimation printing in a distinctive and unparalleled fashion presentation that leveraged Epson's world-class textile printing solutions, around the theme "Cosmopolitan Couture with Impossible Colors: How Does Your Culture Dress-up?"
Styled by former WWD editor, Mayte Allende, the collections highlighted designers including: Lua Luá (Michele Gevaerd) – Brazil, Hayley Elsaesser – Canada, Karyn Coo – Chile, Stephanie Ruiz – Ecuador, Eduardo Figueroa – Guatemala, Emilio Mata – Mexico, Ilse Jara – Paraguay, Ana María Guiulfo – Peru, Lina Cantillo – Colombia, Fernando Alberto – US, Thomas Jefferson University (Alexandra Pizzigoni & Patricia Franklin) – US, Former Project Runway All Stars member Candice Cuoco – US, and NYFW darlings ThreeASFOUR – US.
Earlier that afternoon, Epson hosted its second annual panel to discuss its innovations in textile printing and fashion technology moderated by Wall Street Journal Magazine VP Anthony Cenname, and featuring Alice+Olivia EVP of Brand Marketing & Communications (and Author of LEAVE YOUR MARK) Aliza Licht, Interior Designer Ryan Korban, Mark Sunderland of Thomas Jefferson University, and Fashion Critic & Analyst Anna Fusoni.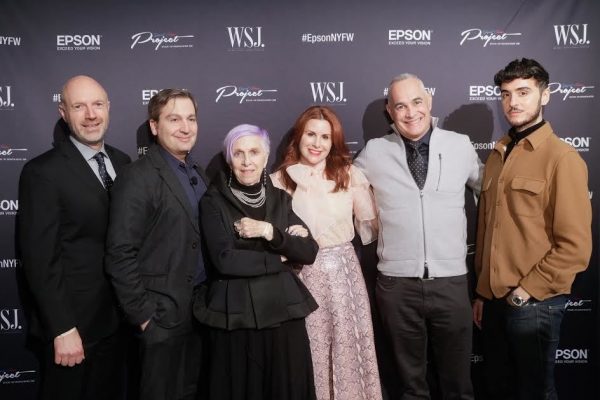 Digital dye-sublimation and direct-to-garment technologies, a relatively new trend in the textile industry, allow designers to alter textile designs, make color selections with the click of a mouse, and hone in on the fine details of their creations. Epson's SureColor® F-Series printers and sublimation technologies give fashion, textile, and interior designers alike an accessible means to bring their ideas and inspiration to life, with the signature quality that distinguishes the Epson brand. The SureColor F-Series printers are high-speed, low-cost solutions that produce sharp, vivid imagery and offer an abundance of rich colors and smooth gradations onto fabric.
Photos by Frank Ishman, courtesy of Epson Digital Couture