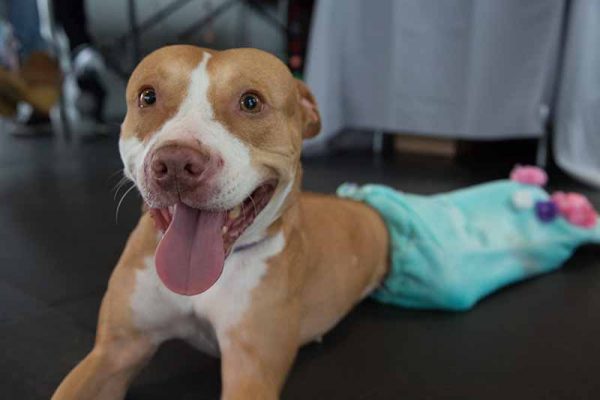 NEW YORK FASHION WEEK/ — Leesa Rowland, actress and animal activist, hosted the Ashram for Animals and Yoga last Wednesday, February 7th in the penthouse of the Hotel on Rivington in New York City.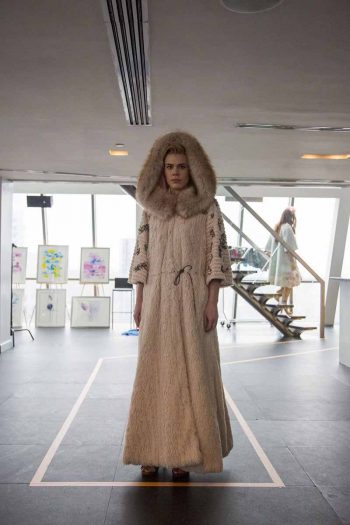 The warm and luxurious pop-up was a haven for both animals and humans where guests experienced a beautiful cruelty free environment with the serenity of yoga classes, designer vegan clothing, healthy snacks, luscious cocktails and breathtaking art benefiting Animal Ashram in support of rescue dogs and cats.
Animal Ashram partnered with Animal Haven to facilitate pet adoptions throughout the day.
"I am so excited hosting the first annual Animal Ashram," says Rowland. "Animal activism is super important to me, so I wanted to bring the community together to enjoy animal yoga, and vegan fashion and food in support of a cause that is so close to my heart."
There were six yoga classes offered ranging from sunrise yoga, warrior flow to yoga core and vinyasa. World-renowned teacher Marie Belle (Raleigh, North Carolina) who has been extensively studying, practicing, teaching and traveling through the world will be leading the day alongside Michelle Moody-Stratton (Puerto Rico).
"At Animal Ashram's "All-Day Haven" we raised funds and awareness for New York City animal shelters that desperately need our help," said Rowland. "Approximately 7.6 million companion animals enter animal shelters nationwide every year. Of those, approximately 3.9 million are dogs and 3.4 million are cats. Shockingly each year, approximately 2.7 million animals are euthanized (1.2 million dogs and 1.4 million cats). This years over 56 billion farmed animals will be killed by humans. This does not include the fish and other sea creatures whose deaths are so great they are only measured by tons. By supporting Animal Ashram's event you will be helping us support all the beauty animals in shelters that need us."
Guests also enjoyed shopping Art by Sara DiOrazio, Luxury Faux Furs by Pelush, Vegan Purses by Stacy Kessler. In addition to shopping, Animal Haven provided animal adoption. Cocktails and bites were provided by GT's Kombucha, Clementine Bakery, My Flower Shop, Franchia Vegan Cafe, Jacques Brasserie, Cliffton Dry Sparkling Cider, and Eliya Organic King Coconut Water.
Animal Ashram provides grants and funding to worthy organizations and individuals offering sanctuary to homeless and helpless animals of all species. Animal Ashram respects and promotes the oneness of life and the principles of ahimsa. Our not-for-profit mission is to raise money for a variety of educational and public outreach programs, provide funding resources and raise awareness of equality of life among all living beings.
Photos by Michael McFadden: