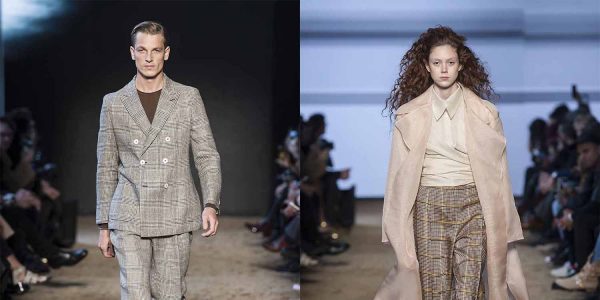 PARIS MEN'S WEEK — With the mantra "See Now, Buy Now," Massimo Dutti titillated the Paris fashion scene with an evocative catwalk show wherein every item on the runway is ready to be sold. No waiting!
FOR HER:
The slender silhouette blends into the street. Discreet chromatic combinations, extreme softness and clean lines. Massimo Dutti dresses a woman to imprint unhindered elegance with a presence that reveals her deep, unique way of being. Tailored palazzo pants, dresses that play with geometry, blouses made of light fabrics that are almost volatile, and highly structured lines. Sobriety takes power in a season where elegance has a vocation of comfort and femininity resonates with a masculine echo.
FOR HIM:
Sober. Pure. This is how it fits naturally into the continuity of the day, ignoring any type of artifice. The fresh and different combination of the summer outfit makes its appearance in a more casual and clearly avant-garde variant. A versatile and ideal fusion at any time of the day. Tone on tone, fresh and vaporous fabrics and cuts of a subtle lightness pushed to its climax. The casual aesthetic floods the streets with casual shapes, a natural and discreet range and a confection with materials of exquisite quality and excellent touch.