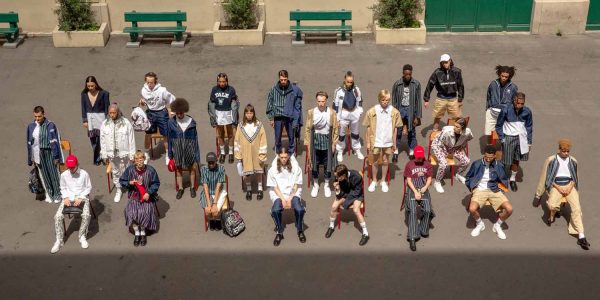 PARIS FASHION WEEK / — The collections continues to develop and get more precise. Andrea Crews is showing her 'savior faire' and perfection of technique.
The clothing is both the body and the voiceof her message. It's also a language that gives a physical form to a plethora of stories.
For the Spring/Summer 2018 collection, the Youth Brigade is a mirror; the portrait of youth that are tired of the established rules and tradition, that undoes and customizes their uniform as a manifesto of their own identity. School wear is reinvented, streetwear is radicalized – it's the beginning of a new era; The New Man.
Photos courtesy of Andrea Crews