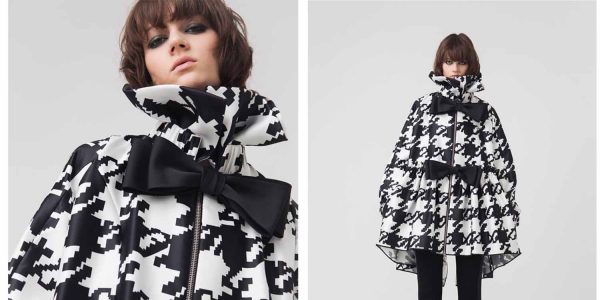 PARIS FASHION WEEK / — Black and white has never looked so good! Dice Kayek proposes architectural silhouettes for Fall/Winter 2018 with emphasis on a black and white color scheme.
From big bows to oversized plaid, moto jackets to fringe coats, the look is ultra-modern without going sci-fi.
It's not for the faint of heart, but there are so many pieces in the collection that can be mixed and matched in your wardrobe for a dramatic and head turning effect.
Photos courtesy of Dice Kayek