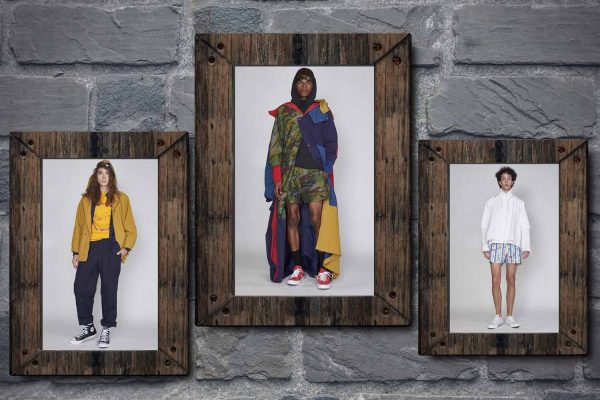 If you've ever been in Brighton Beach (England), then you have seen the brightly painted huts that line the beaches. This season, William Watson and Vincent Oshin, the design duo behind Death to Tennis pulled inspiration from the nostalgic feel of Brighton Beach-life echoing the wonderful colors painted onto the famous beach-huts.
In the past, Death to Tennis's color structure has normally limited to three (blue/black/white and a print) and with over 70 pieces or so, with fabrication ranging from 100% Italian cotton to Japanese nylon.
This time around, their expanded color palette includes royal blue, navy blue, purple, yellow, olive, red and even camo! The primary print this season, is of every sports played in the summer over a striped pattern. This thus far is Death to Tennis' most colorful to date.
In the collection are hoodies, graphic tees, loose fitting trousers and shorts, cargo pants and of course the famous McCarthy jacket, a Justin Bieber favorite. And with Bieber's engagement to Hailey Baldwin on the front page of gossip magazines and the tabloids, expect the Spring 2019 McCarthy jacket to be sold out even before it hit store shelves.