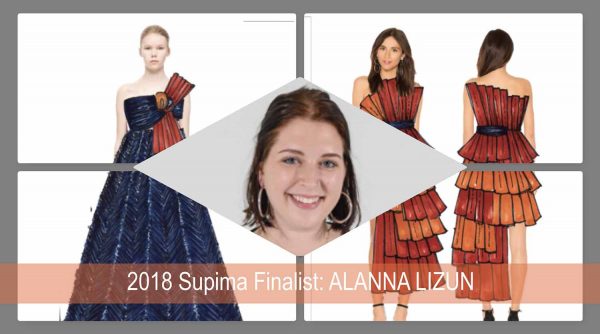 ALANNA LIZUN
Kent State University
Alanna Lizun became interested in fashion at a young age. As a collector of American Girl Dolls, Lizun couldn't afford to buy all the clothing and accessories for the dolls so she was determined to make them herself. Lizun would wheel her little red wagon full of sewing supplies to her grandmother's house and learned how to sew from her grandma's next-door neighbor, crafting outfits for her American Girl dolls and other items. As Lizun went onto high school she took all the sewing classes the school had to offer, as well as classes at her local community college. During her senior year, Lizun was able to take an independent study in fashion design.
Lizun attended Kent State University where she received a BFA in Fashion Design. Lizun's Supima Design Competition collection, "Growing Up Female", was inspired by a female's journey to discovering her place in the world.
Photo courtesy of Supima