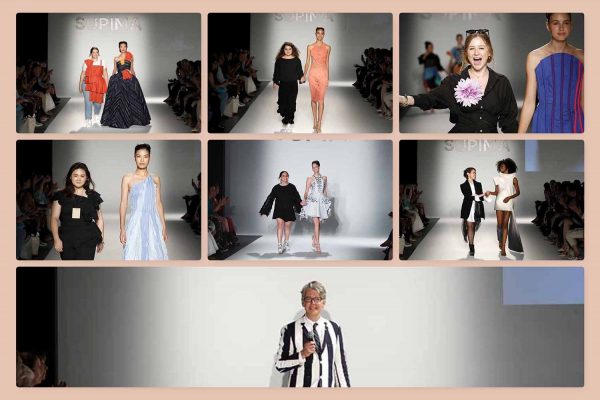 Celebrating its 11th anniversary, the 2018 Supima Design Competition featured 7 outstanding graduates from 7 of the nation's top fashion schools.
On September 6th, at Pier 59 Studios, Paula Amaral from Academy of Art University, Genevieve Lake from Fashion Institute of Design & Merchandising, Lili Shi from The Fashion Institute of Technology, Alanna Lizun from Kent State University, Jessica Chang from Parsons School of Design, Bryn Lourié from Rhode Island School of Design and Jessica Rubinstein from Savannah College of Art and Design presented their capsule collections of women's eveningwear made exclusively with donated Supima cotton fabrics.
Additionally, this year Supima linked up with talent recruitment firm 24Seven to market the Supima Design Competition finalists' portfolios to fashion houses across North America and Europe.
The winner, Lili Shi from Fashion Institute of Technology, was selected by the below panel of industry judges, and received a $10,000 check from Supima to kick-start her design career. Additionally, Lili will present during Paris Fashion Week later this month.
Meanwhile, here are the 6 of the 7 finalists.
Photos courtesy of Supima