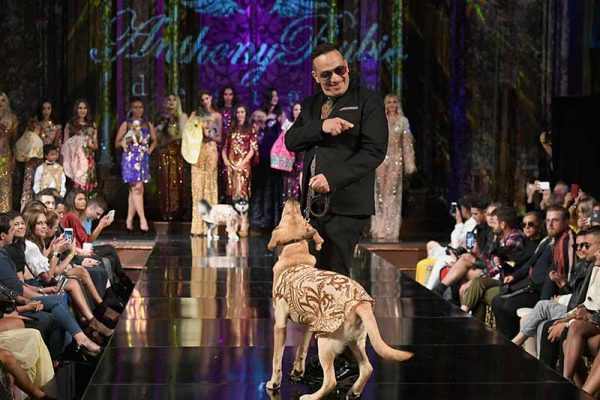 Born and raised in New York City, Pet Couturier Anthony Rubio originally studied women's wear at New York's Fashion Institute of Technology. It wasn't until the Spring of 2003 when he started designing for dogs after Anthony rescued a small dog he named Bandit which had been terribly abused.
Shortly thereafter, socialites commissioned these exquisite creations for their four-legged family members and major media outlets started to notice.
Anthony Rubio Designs was born and stands for creating and innovating new concepts and techniques and is strictly Couture. Each garment is created by hand with maniacal obsession to achieve perfection and meticulously executed solely by Anthony Rubio taking into full consideration comfort and safety above all. He is the first pet fashion designer to showcase during New York Fashion Week.
Photos and write-up courtesy of Art Hearts Fashion