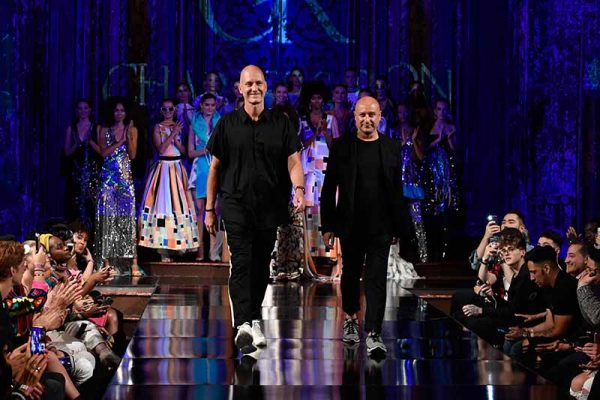 "It's a love affair"
Charles & Ron is a contemporary lifestyle brand; high-end clothing and bags with a distinct Mediterranean flair and a dedication to superior quality. Maltese culture is an integral part of the Charles & Ron design ethic. Our brand's vision is to inspire our customer to be part of the "love affair" and our instantly recognisable Mediterranean style.
Charles van Maarschalkerweerd Borg was born October 29, 1968, in Malta, and Ron van Maarschalkerweerd Borg was born September 13, 1971, in Holland. Charles learned his tailoring skills as a young boy from his relatives who were expert dressmakers and Ron studied Economy and Human Resource management. Charles and Ron met in Amsterdam in 1992 and Ron moved to Malta shortly afterwards.
The designers are mostly self–taught and are Malta's leading fashion house. In 2015 they opened their second shop, a flagship store in Malta's capital city Valletta.
Since 2014 the designers have consistently shown their collections during New York and Los Angeles Fashion Week.
Photos and write-up courtesy of Art Hearts Fashion