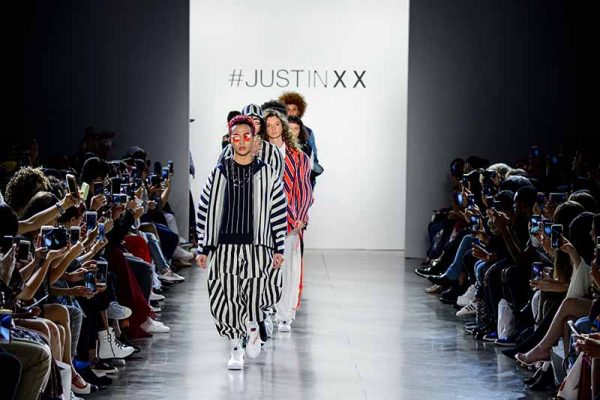 If the name Justin Yu-Ying Chou is new to you, then hold on to it because the Italy and UK-trained designer from Taiwan is already making waves in fashion.
Last September 9, 2018, during New York Fashion Week, Chou unveiled his Spring/Summer 2019 collection that blurs the boundaries between modern life and art.
In an era that largely still worships a specific type of prettiness, Chou seeks to disrupt the idea of beauty in any standard form. The Taiwanese street wear designer is no stranger to dichotomy, a theme woven throughout the collection's concept.
Built on the belief that "old is new" and "local is global," Chou uses unbalanced geometric lines, twisted patterns and distressed tailoring to further toy with the idea of high quality fashion. Using clothing as an outlet to criticize the age of mass social media use and widespread photo retouching, Chou expresses himself through a refined yet blasé approach to the collection.
In the evolving fashion world there is also a demand for perfection that lies beneath. F@$HITION is both an artistic reaction and a collection about reclaiming identity. It's about the power of rebranding unique as its own kind of beauty, and each piece illustrates this through the sophistication of the imperfect. The designer presented his collection on both professional models and specially cast members of the public to exemplify the theme of diversity.
Photos courtesy of Just In XX