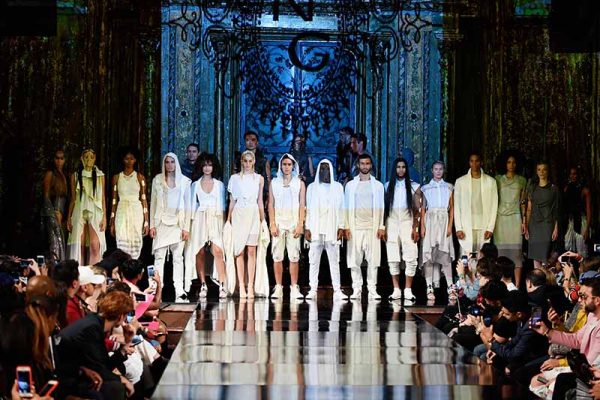 NATHALIA GAVIRIA launched NG:GOLD at NYFW this season.
After successful years designing wardrobe for the Hollywood A-List under the label "[redacted]&NATHALIA", she has shifted focus back to her own house.
You will see a side to NATHALIA GAVIRIA previously unexplored. A departure from her dominate brand NG:BLACK, NG:GOLD is iconic and rebellious. Playful and irreverent, NG:GOLD reflects the brands origins in Los Angeles with a rich and diverse tapestry.
The Flagship store, "NATHALIA GAVIRIA:BLACK" on MELROSE Ave. ,has a reputation in the industry for being the style Mecca of the West Coast, and is en route to the east coast. What's current, and what's coming, the BLACK store has gained a global cult following among the world's best dressed #influencers. @NG.black.LA @NG.black.NYC
NATHALIA GAVIRIA – with two brands NG:BLACK, and NG:GOLD.
Both gender fluid collections, because gender is now [redacted].
NATHALIA GAVIRIA products are made in Los Angeles.
www.nathaliagaviria.net
Photos and write-up courtesy of Art Hearts Fashion