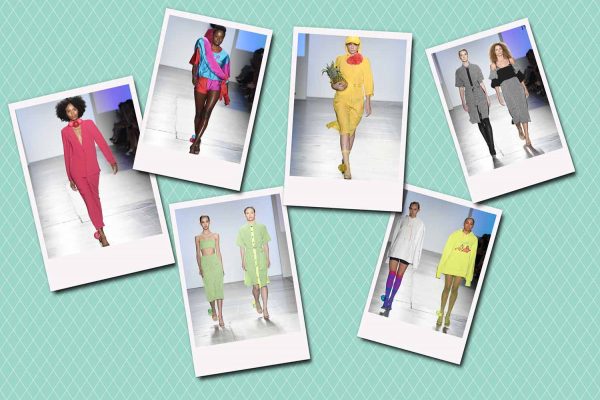 "Rainbow shaved ice, tropical fruits, and flowers have inspired the 'VaCaTioN in Hawaii' collection for the Spring/Summer 2019 season," said Japanese designer Nozomi Kuwahara on the press notes.
Using vivid colors interspersed with a pastel shade of green and a black & gray combo for dramatic effect, soft textured fabrics such as cotton Seersucker, and even SPF50+ fabrics to experiment with, brought out the summer theme front and center.
Models walked in twos in matching combos; a lemon lime green short-sleeved button-up shirt dress was complemented with a bandeau/maxi skirt look with ribbon fastenings. Holiday destination name 'Waikiki' is embroidered on a motif of sunbathers on select pieces, and plastic accessories derived from beach toys and swimming goggles complete the looks.
Photos by Arun Nevader, courtesy of Nozomi Kuwahara