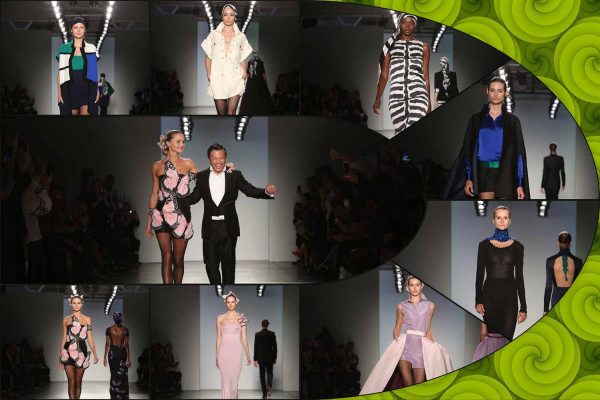 "This collection is a very personal, very special one. It is a fan letter to my favorite designer, the late Yves Saint Laurent," wrote Zang Toi in his very brief press notes.
So, when the first model came out wearing a silk faille strapless jumpsuit layered under a floor length sculpted vest with Zang's interpretation of the famed Mondrian color block as the main adornment, there was a total hush.
Except for the background music and the clicking of cameras, no sound came from the audience as they admired and paid homage to Yves Saint Laurent in their own way. They held their breath during the first six exits, all of which sported the Mondrian design; their silence was their way of paying tribute to Yves Saint Laurent – the designer's designer, the couturier's couturier.
After that breathtaking capsule, what followed was a subtler compliment to YSL. Zang reinterpreted the women's smoking jacket and trouser suit which was practically invented and made popular by Saint Laurent. Putting his own twist like breast pockets and shoulder epaulets, Zang brought this now classic design to the 21st century, ready to be worn by a younger audience.
Then Zang turned a little playful as he proposed shorts and rompers. This is a summer collection after all. But, these shorts transition seamlessly from daywear to eveningwear, from casual to formal. Layer them under a floor length smoking coat or a ballskirt, and voila, you have an evening gown!
As always, everything is lovely, and it is hard to choose a favorite. So, I will just say that if I hold preferred shares at Apple or Amazon, I will definitely buy the whole collection, or at least half of it. The other ladies want their share too!
Photos courtesy of Zang Toi