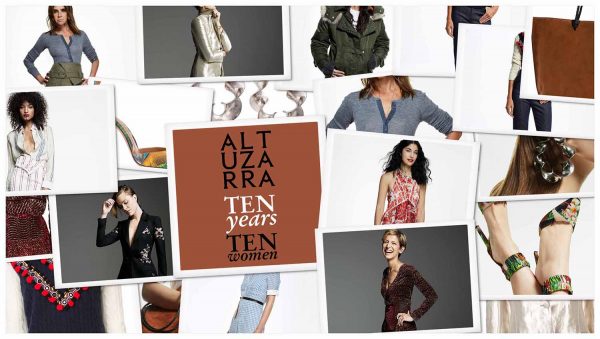 Romance novelists might have their own definition of "the one that got away," and so does fashionistas! Case in point, for his 10th anniversary collection, designer Joseph Altuzarra asked his close friends and collaborators to choose a piece from one of his old collection that they have always wanted to wear but never did. That was "the one that got away" from fashion's point of view.
From their choices, the Altuzarra 10th Anniversary capsule collection was born – a collection that is entirely inspired by the archival pieces personally selected that the 10 women whom Joseph asked to be part of the project he named "The One That Got Away."
"All the women we have invited to collaborate on this project, each embody the image of the sexy, self-assured, strong and powerful Altuzarra woman. This project really took my heart because it gave me the opportunity to rediscover 10 years of my career through the eyes of 10 of my friends and close muses," said Joseph Altuzarra.
The ten collaborators of the project are:
Carine Roitfeld
Caroline Issa
Cindi Leive
Evan Rachel Wood
Indya Moore
Jenna Lyons
Melanie Huynh
Sarah Rutson
Shu Pei Qin
Vanessa Traina
The collection is available on altuzarra.com from January 2019.
Photos courtesy of Altuzarra