London Men's Fashion Week kicked off the fashion 2019 calendar and we're sharing a couple of our favorite collections.
Once moving in unison, Craig Green's nomadic men have gradually begun to go in their own direction, each learning about their individual powers. In the Fall/Winter 2019 collection, numerous perspectives are taken into account and pieces of various times and cultures are recomposed, seen throughout the collection with new meanings. European style double-breasted overcoats are paired with wrapped belts and loose legged trousers, reminiscent of traditional Japanese attire. Ambiguous dress-like garments are seen in brightly colored plaid, and simple, roomy shirt and pant sets are paired with headpieces that flow behind the models, making clear that the design's influences are widespread and diverse.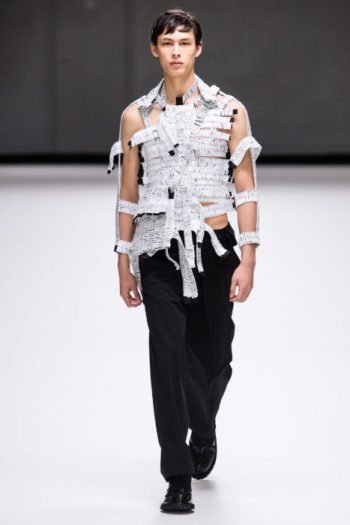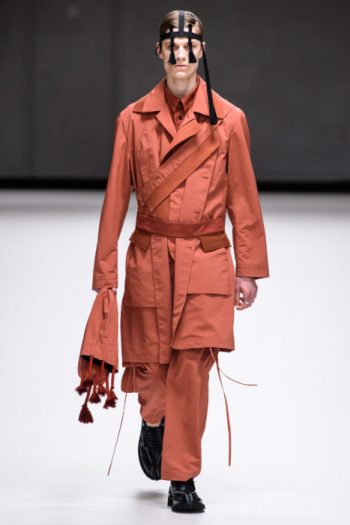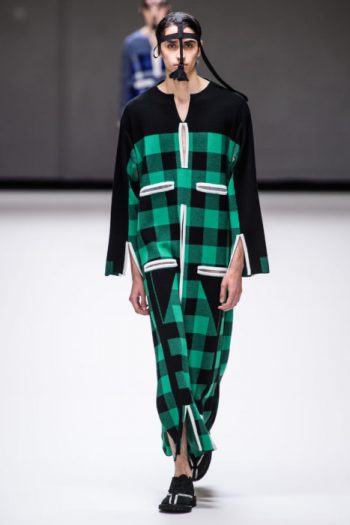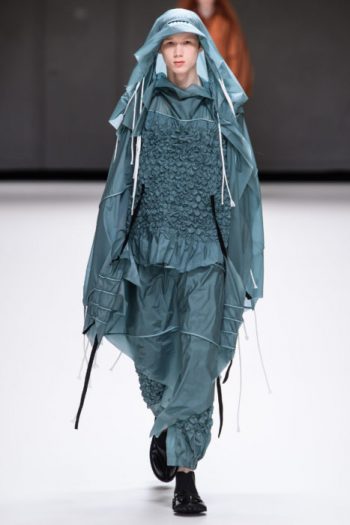 For Feng Chen Wang's Fall/Winter 2019 collection, the designer drew on her challenging childhood for inspiration. As one of three siblings in China's Fujian province (when the country still held in place a one-child policy) Feng's mother often needed to hide her pregnancy with the designer, sometimes submerging herself in the river to cover her belly. Representing Feng's mother, the lotus flower becomes a recurring motif in the collection—as the lotus emerges from the mud and blooms, her mother rose from the river and gave her life. Additionally, a symbol meaning "one, two, three," appears as a print, representing Feng and her two siblings bound together in love. Earthy tones, river blues, and blossom-like pinks made a fitting palette for Feng's childhood tale, seen across a variety of trousers, shirts, and jackets, including several coats that were also fashioned after the folds and blooms of the same lotus flower.
Images Courtesy of: Graig Green & Feng Chen Wang