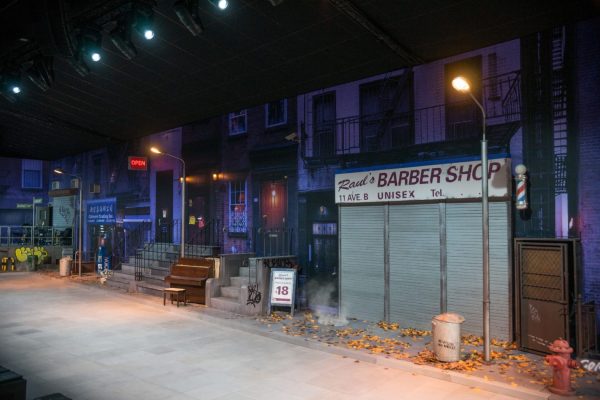 For Artistic Director Virgil Abloh's second collection for the house, similar to his first, he presented a "Vocabulary"—an A to Z guide of what each letter, regarding pieces in his collection, stands for. That vocabulary guided his idea for the collection—a boy who grew up with extraordinary talent and the ability to see and change everyday items and scenarios into something spectacular. A boy who grew up to captivate the human race, becoming a recognizable pillar of unity and relatability regardless of place, gender, race, or age. That boy, Abloh referenced, was Michael Jackson.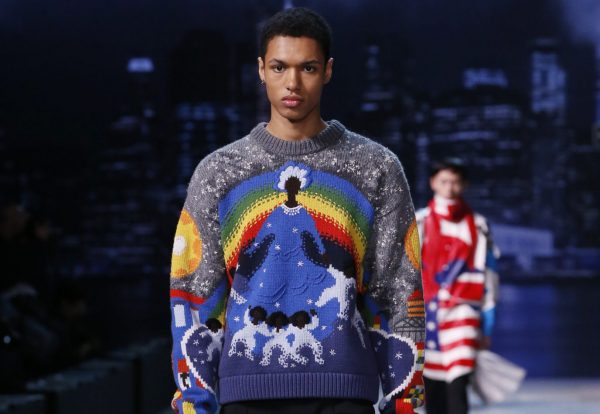 In the collection, we saw (and heard through Hynes' striking Jackson-esque pitch) an array of thoughtful odes to the late musician, like a jacket featuring a graphic of a dancer's feet balanced on the front toes. We also noticed an addition to the Vocabulary, with "Checknetics"—an infinite manipulation of a checked pattern to create an optical illusion, such as, as Abloh referenced in the release, "the African continent or Michael Jackson's Smooth Criminal lean…"
We also made note of a few button-down shirts adorned with "Dust," gained from the Vocabulary sheet, which references Jackson and this code of his to mean shiny embellishments on ordinary garments. Gloves, of course, were seen too, paying tribute to the performer's sparkling glove—notably seen with "There's Only One," written in cursive on the palm.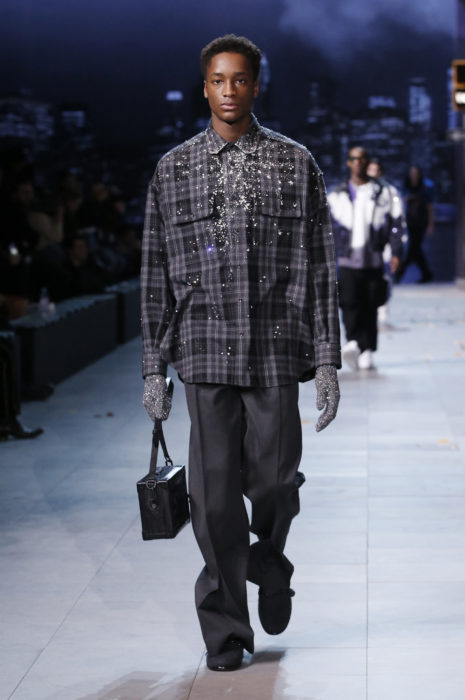 The presentation continued with eye-catching and thought-provoking pieces thereafter, showing an amalgamation of various country's flags turned into a pleated skirt, a matching blouse and trouser set with an all-over print dedicated to Paris, jackets with upward-facing collars and oversized sash- and badge-like adornments, metallic silver vests, oversized fur scarves with stripes and stars, and an unmissable sweater with a rainbow and a black woman above children joined together.