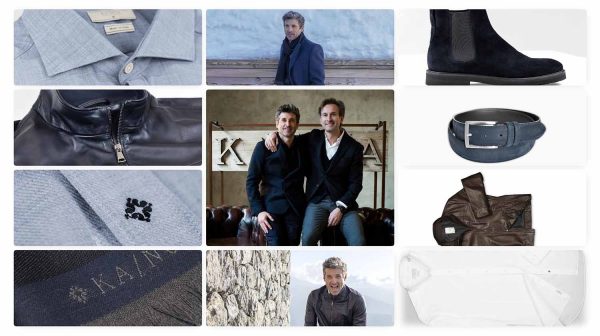 Actor, racecar driver and now fashion mogul, Patrick Dempsey just joined the ranks of celebrities affiliated with a fashion brand. But, while most just lent their faces, Dempsey put his money his money where his face is, i.e. become a partner not just the brand ambassador.
As announced in Florence on January 9th, luxury men's slow brand KA/NOA has named Patrick Dempsey as a business partner. Founded in 2017 by Italian born Bruno Grande, KA/NOA is a fast-developing men's brand that is 100% Made in Italy, from the yarn to the label.
A personal project initiated by Bruno Grande and his wife Valerie, the brand is named for their two children, Kaia and Noah. KA/NOA prides itself on its key values of quality and simplicity, which instantly conquered the heart of Patrick Dempsey.
Commenting on the alliance, Patrick Dempsey says: "I was captivated by KA/NOA's approach and brand values from the moment I made my first order online and was amazed by the quality and the attention to details. I am very proud and happy to be able to play a role in this adventure, and eager to learn from Bruno and the men and women who make KA/NOA the worthy enterprise that it is."
Says Bruno Grande: "It is a great honor to have touched the heart of someone like Patrick. His enthusiasm and recognition of the work we have been doing has been very rewarding for all of use."
Speaking about the brand, Grande added, "KA/NOA is the story of a passion transmitted by my father, which I hope to transmit to my kids, and the result of a desire to create a brand that is respectful of our Italian heritage, know-how and artisans. Today it represents a timeless wardrobe designed for men (and women) who enjoy living and traveling with style, in comfortable yet elegant clothes all designed to pair with each other."
Leading to a natural sense of kinship and common wish to join forces to grow the brand, this powerful partnership is thus the result of an encounter between three very different personalities united by a common passion for these shared principles and a common approach to today's world.