Z Zegna's new collection "e-City" was representative of a new type of city living. With a focus on a progressive and futuristic vision of the surrounding nature and space, new materials mixed with signature tailoring to give the collection a forward-thinking twist. Fabrics like iridescent materials and shiny gabardine are integrated for a trans-seasonal wardrobe, spotlighting must-haves like the ICON WARMER (made with built-in heating) and the POWER + jacket (made with ready-to-use power charging). Activewear is also full of advancements, enriched by TECHNOMERINO Wash&Go pieces, fitted knitwear with thumbholes, and the new lightweight, perforated MAZE sneaker.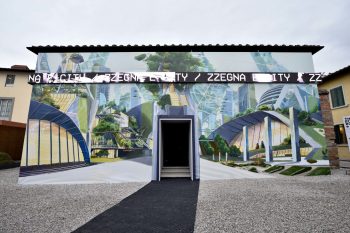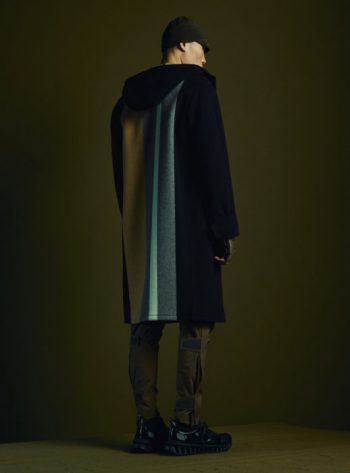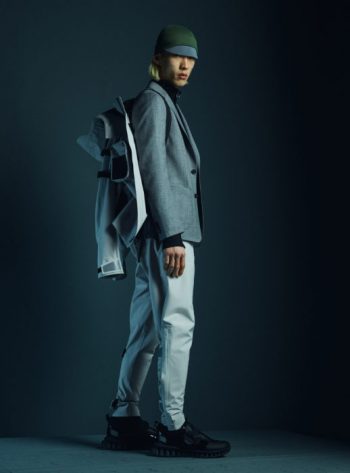 Yves Salomon continuously situates itself at the top of our "must have" list for coats—sometimes fur-trimmed and puffy, and always sophisticated and coy. This season, the house heightened that notion, putting forth new styles and silhouettes, and with the use of new materials and patterns. A teddy bear-esque zip-up with an oversized collar and elastic waist makes its debut; a light electric blue puffer coat catches our eye for its fur-trimmed hood and numerous large pockets on the frontside; and beneath a forest green wool coat, we make note of something unmissable—a white wool sling bag with a zipper, worn around the waist.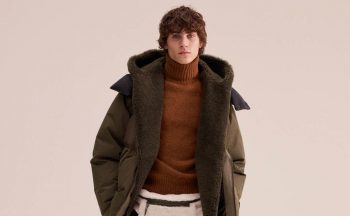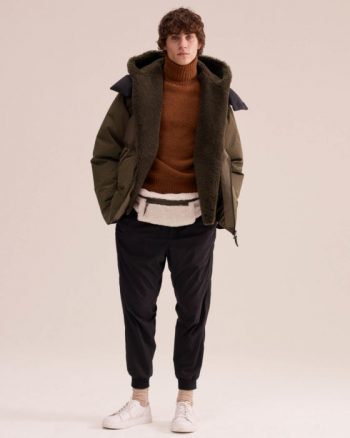 Canali continued its dynamic fusion of tailoring and contemporary style with the new Fall/Winter 2019 collection—an evolution of soft-wear and technology. Soft-wear, as the brand explained, creates a casualness of the iconic elements of men's tailoring through craftsmanship, materials, silhouettes, and patterns.  In the new line, we see single- and double-breasted coats, parkas, and blazers with new lengths and refined silhouettes. With contrasting colors (camel, copper, powder blue, and stone), patterns (checks, houndstooth, and Prince of Wales), and materials (jersey-wool, alpaca, cashmere, and down), the garments evoke a timeless yet very timely look.