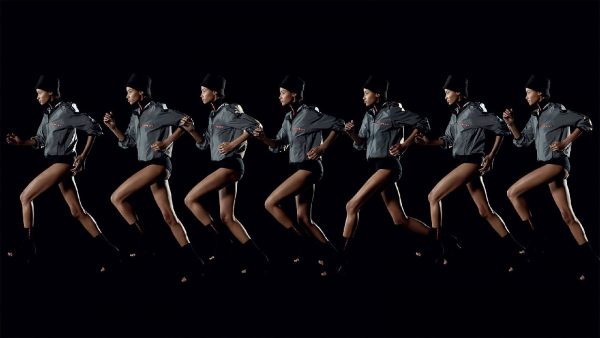 The return of Prada Linea Rossa is unstoppable.
The sports section of the Italian brand, now very popular among stars such as Kanye West and A$AP Rocky, as well as among Millennials, continues to be successful and to present unique and cool pieces. Since its inception Prada Linea Rossa has stood out for the fusion of sport, street and performance wear, but, above all, for applying the most innovative and advanced technologies to the development of new fabrics.
The same characteristics featured in the SS19 collection with nano tech breathable items that regulate body temperature, are water-repellent thanks to a Goretex Pro microfibre or use ultra-lightweight nylon. The already interesting selection of hyper-functional, minimalist clothing that combines a design with clean and aerodynamic lines with high performance, is enriched with new elements made of reflex fabric using advanced techniques. These are jackets, tops and shorts with iridescent, reflective shades that perfectly embody the modern and avant-garde DNA of Prada Red Line.
The Prada Linea Rossa Reflex pieces are now available on the Prada website.