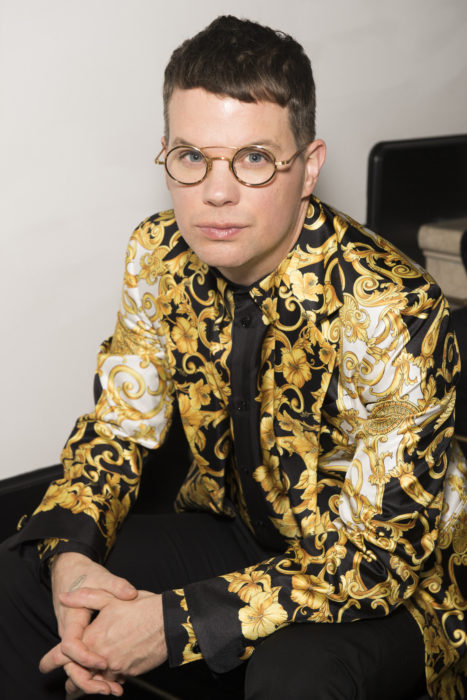 Los Angeles-based artist Andy Dixon is recognized for his charismatic use of color. He first came to attention in 2017 at PULSE Art Fair in Miami Beach through a presentation with Beers London.  We've grown fascinated with his contemporary take on classic paintings and his cheeky look at luxury lifestyle. At Milan Design Week recently, Dixon presented an exhibition with Versace—a house he's long been influenced by. The presentation welcomed new and existing works, with a few others shown in the house's nearby boutique.
"I'm very excited about this amazing project. We will be installing selected works from my recent exhibit—at Joshua Liner, New York, titled "Look at This Stuff Isn't It Neat"—into Via Gesù for the event, alongside some other more collaborative and site-specific elements, such as sculptural shirt pieces. One of the key pieces of exhibition, an installation of a hand-painted, nine-by-seven-feet Versace shirt, is re-visited and re-imagined for Design Week." – ANDY DIXON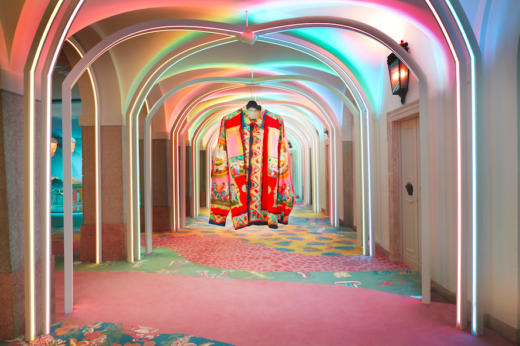 Collaborating with the house's menswear design studio, he developed two new prints that mix elements of his own art in a Versace context, including a motif of the original shirt he created, making things come full circle in an ironic way. Two of these over-scaled shirts will be displayed in Via Gesù along with the original, and two others will be shown in the Versace store in Galleria Vittorio Emanuele in Milan.