Daniel Lee's vision comes to life in the FW19 campaign of the brand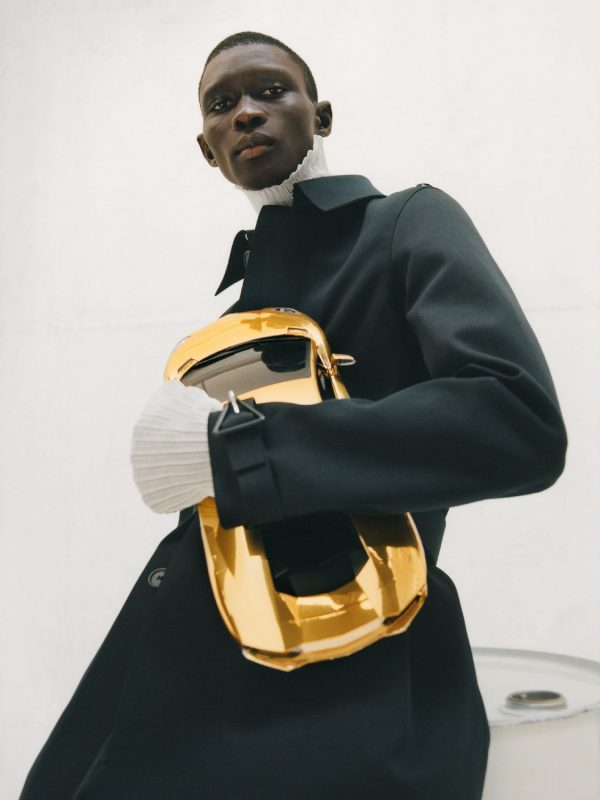 A deep blue sky and a desolate, bleached concrete basin, illuminated by Joshua Tree's Californian sun. In the foreground models dressed in elegant designs. Between them, a gold racing car placed vertically.
Daniel Lee chooses these stratified and almost aseptic images shot by photographer Tyron Lebone to reveal Bottega Veneta's new vision of modern luxury: clean, precise, refined. As his words confirm:
"Strength, sensuality, being in the moment. Bottega Veneta is about defining a point of view, a new way of seeing subtle individuality, and then subverting that status." – Daniel Lee
The new creative director uses the FW19 advertising campaign to play with status symbols and glamour, emphasizing the concept of subversion between man and machine, elegance and sensuality. The same reflection told by the lines, the cut and the construction of his clothes.
Fan fact: the shots of Tyron Lebone with the car placed upside down recall the installation History of Suspended Time: Monument for the Impossible by Gonzalo Lebrija.