Via text messages and email, and both of us sheltered at home, Zang shared his thoughts about the pandemic's effect on fashion, answering our question, Quo vadis fashion?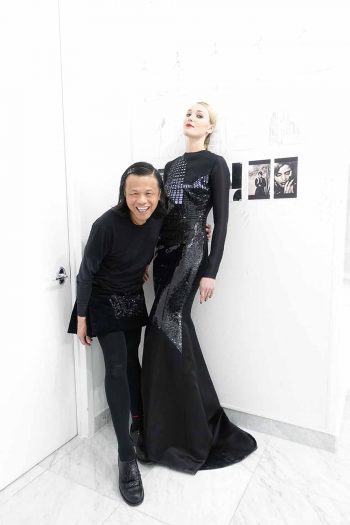 Question: Long before the pandemic, many fashion pundits are saying that the fashion system is broken. But before we comment on that, we should ask first – Is there a fashion system? If there is, is it really broken?
Yes, and it is a broken one. On the fashion front, most fashion magazine editors are disconnected from reality and from most clients that consume fashion. Most of [the editors] showcase the same 10 brands and models over and over again until they become irrelevant to customers.
On the business front, retail stores demand too many collections each calendar year, and too early in the season deliveries… That's why the stores are plagued with deep mark down. Too much supply vs demand!
Question: The corona virus has changed the world; it goes without saying that it has also changed fashion. That said, do you think the way we present fashion, i.e., fashion shows and fashion weeks will change and why?
Until we find a vaccine for Covid 19, I think Fashion Weeks if not cancelled in September, will be a much smaller event. Most designers will most likely stage intimate presentation instead of large-scale runway show, so that proper safety and social distancing can be implemented.
Question: Like any other industry, fashion depends on the supply chain. With our new reality, do you see changes in the fashion supply chain.
My personal view is that the COVID 19 pandemic might bring some of the production back to the US side as many now realized that we cannot completely rely on foreign productions no matter how inexpensive to produce offshore.
Many brands are now struggling to get production ship from overseas which could kill their short selling seasons, especially brands that ship 6 times a year.
America First, as championed by President Trump proved that we need to bring more fashion manufacturing back to America. Furthermore, I think many proud American would want to support Made in America Fashion.
Question: Thanks to the internet, fashion has gone global in its reach. As the pandemic ends and countries are faced with rebuilding, do you see fashion focusing on inwardly (as in its country first) or continue to look on a global scale.
I believe it is important to continue the global scale in term of sales and economies… After all it is also important to share beauty of fashion with the rest of the world.
Zang Toi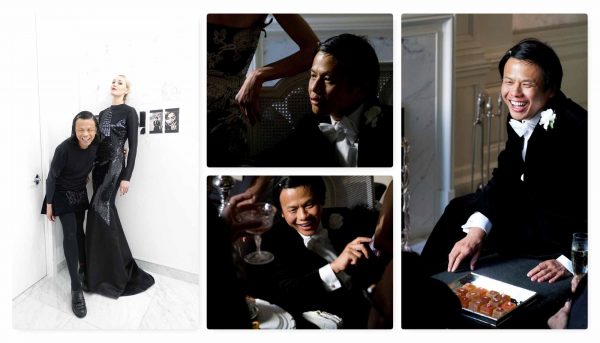 Malaysian-born designer Zang Toi came to the US when he was 20 years old to study at Parsons School of Design. A true success story of a first-generation immigrant, Zang opened his atelier in August 1989 in New York.
Soon after, U.S Vogue Editor-in-Chief Anna Wintour featured Zang in March 1990 issue. He became one of the first Asian designers championed by the renowned editor. In 1990, Zang was awarded the Mouton Cadet Young Designer of the Year which recognizes the top, young, U.S. designer of the year.
Since then, Zang had gone from strength to strength as he became known and admired for his made-to-measure craft and his passion for timeless beauty. A favorite of the elite fashion set, you can see his creations on the red carpet from Hollywood to Washington D.C.
On Sept.13, 2017, after 28 years in business, Zang Toi opened his first stand-alone store at 1046 Lexington Avenue, New York, NY. This was after he launched his own shoe line a few years back. These shoes are only sold in his native Malaysia.
Today, the world continues to recognize the House of Toi's strong tradition of elegance. Zang has been unveiling his collection at New York Fashion Week since the event's inception.