Haute Couture shows, unlike ready-to-wear shows, require maniacal attention to detail: draperies, pleats, inlays, volumes and precious gems individually embedded in fabrics determine true stylistic experiments – quantifiable in days, hours, minutes and seconds – in which the time taken to design a collection should hold its own against an impeccable quality of materials. In addition, the aesthetic imagery aspires to be even stronger and more impactful, lowering models and viewers inside a dreamlike dimension in which the extraordinary aims to put the ordinary on standby. 15 minutes of show to decree the success of a collection in which the hours of work can exceed 2000. We have selected, on the occasion of the week dedicated to Couture, some of the dresses for which the most hours were required.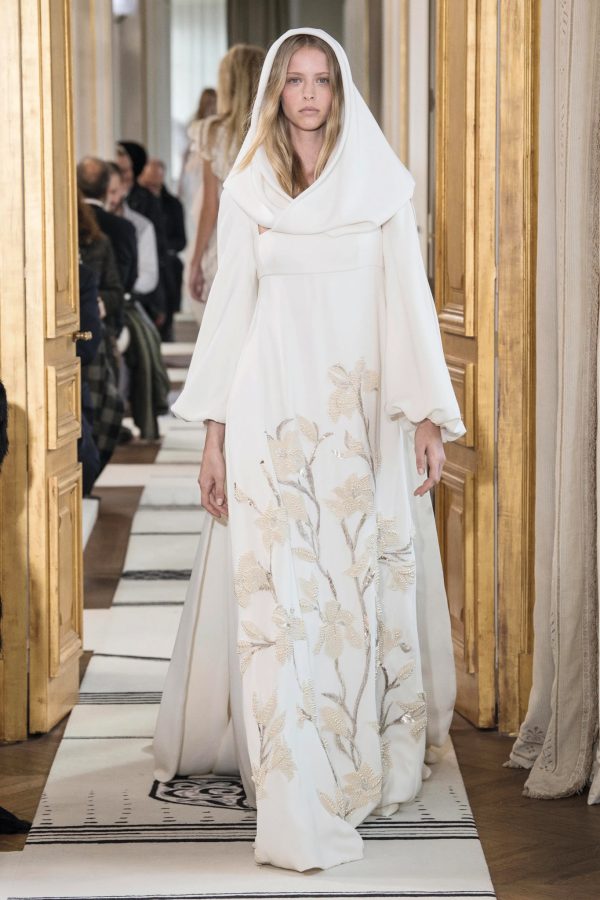 For the SS18 Couture show, Chanel had recreated a look for a total of 1,150 hours -750 for the feathered dress and 400 for the vest, pants, and cape – that were worked on by as many as two ateliers. The feathers, moreover, were taken from roosters and ostriches and were accompanied by 550 silk organza camellias and 450 plastic camellia petals. Schiaparelli, in the same year, also presented a dress for which 500 hours of embroidery and 250 hours of atelier work were required. In addition, as many as 54,795 synthetic pearls were used. For Iris van Herpen's look number 1, on the other hand, the amount of hours drops to 260 hours of 3D printing alone: the use of PolyJet technology allowed ultra-fine fabrics to be printed, developing a parametric model capable of translating 2D patterns into 3D data.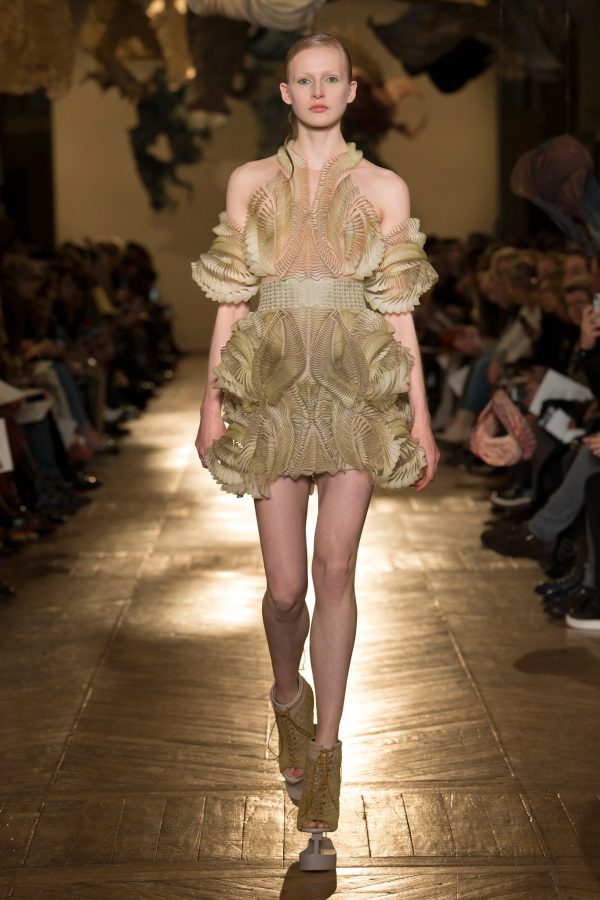 Chanel's FW21 Couture look 21 took 2525 hours of work, which is equivalent to more than 105 days, according to an Instagram post recently published by the Stylenotcom account. Just for the embroidery on the jacket alone – Maison Lemarié, an atelier that undertook feather work in Paris in 1880 and then expanded into the production of artificial flowers in 1946, occupies a prominent place in Karl Lagerfeld's creations while also collaborating with other fashion houses, took 2,200 hours total for the operation. The look consists of about 40,000 elements, which led it to be the one with the most hours for Chanel. The record, however, is held by Balenciaga: for a sheer wedding dress belonging to the 51st Couture Collection made with 250 meters of variable tulle, the embroidery process took 7,500 hours, using 25 types of sequins and beads including 70,000 crystals, 80,000 silver leaves and 200,000 sequins.