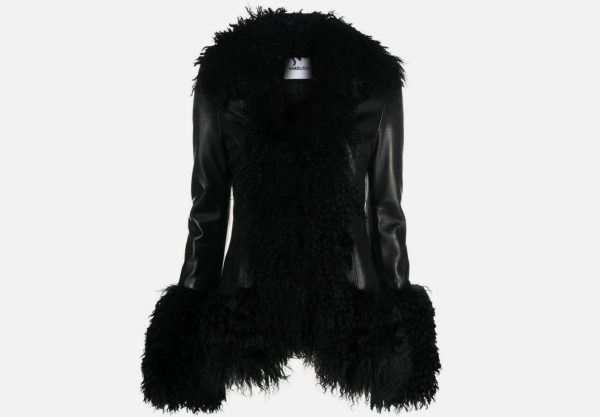 These types of coats originate from Ghazni province, located between Kabul and Kandahar, where they were worn since the 1920s to cope with the winter frost. Traditionally they were made of karakul (a breed of long-haired sheep) leather, embroidered with geometric and floral designs, usually in red or yellow, and had three forms: hip-length vests (pustinchas); knee-length coats with long sleeves (pustakis); and ankle-length cloaks (pustins). Fascinated by their elegance, Western travelers began buying them as early as the 1950s, but they only became a style phenomenon in the following decade when Craig Sams, a young American traveling through Afghanistan, began importing them to London selling them in the city's coolest boutiques such as the legendary Granny Takes A Trip on King's Rd in Chelsea. It was enough to see the Beatles walk out of here with an array of matching Afghan coats to decree the birth of the definitive outerwear of the period.
From that time on, the Liverpool 5 sported them often, as did other stars of the time, imitated by their fans and a great many young people. Lennon wore a yellow one embroidered with red flowers at the launch party for the album Sgt. Pepper's Lonely Hearts Club Band; Jimi Hendrix chose a red-orange, brocade, sleeveless one paired with an iridescent purple shirt with huge flared sleeves at London's Kensington Olympia; the Kinks all wore afghan coats in the video for Ape-man; Syd Barrett, of Pink Floyd, and Pete Townshend, of the Who, routinely wore them on stage, while David Bowie wore it on his wedding day to his first wife, Angela Barnett. At one point the demand was so great that the small region of Afghanistan where the coats were produced could no longer meet consumer demands, and so they became popular in their simpler, cheaper suede version. Once mainstream, imitations of inferior quality appeared, which had the major problem of being characterized by a strong odor that resulted from inadequately cared for leathers, and worsened after taking rain. Because the smell was almost impossible to mask, groupies and hippies tried to scent their pustakis by coating them with patchouli oil, an aromatic oil that later became a signature scent of those who once believed in the mantra "peace and love."
Those on a budget can shop Zara to Asos, or search carefully among the second hand offerings of Vinted, Dress Collective or Depop, where it seems that searches for this item have increased by 120 percent in the last month. Those, on the other hand, who have no spending limits can go for luxury models from Agnona, Etro, Alberta Ferretti, Saks Potts and Marine Serre.