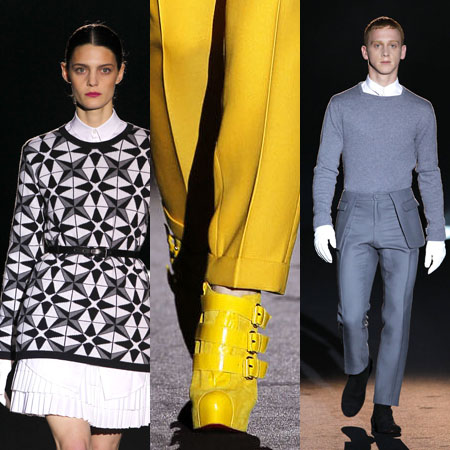 MADRID, Apr 13, 2010 / — A poet at heart, David Delfin wrote on his press notes a poem to describe the Davidelfin Fall 2010 collection.
BACKSTAGE
Backstage / Unconscious.
Unknown knowledge.
Uncertainty-filled time and work.
Intensity, free association, displacements.
The garments join together, are overlaid and merge.
A contradictory interior is revealed.
Jacket and shirt halves form part of skirts and trousers.
Shifted seams. Texture combinations. Wool, cotton, polyamide, angora, cashmere.
Snakeskin and Prince of Wales prints.
Photos courtesy of Cibeles Madrid Fashion Week
Cibeles Madrid Fashion Week Fall 2010