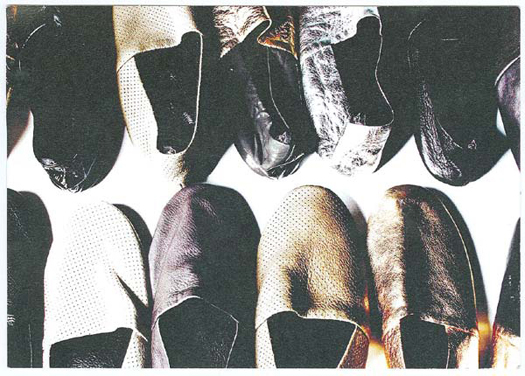 PARIS, Apr 25, 2010 / FW/ — Ballerinas and flat shoes, we often think of them as "inside the house" shoes. But, sisters Maryam and Marjan Malakpour had other plans for them, turning these comfy and homey shoes into street wear that can be worn for any occasion, indoors or outdoors.
Designed for fun or to complement an out outfit with a touch of rock & roll, the Newbark is a mix between the English gentlemen comfortable slippers and Moroccan slippers and named after the English expression "my dogs are barking" which means my feet are aching.
Founded in 2008 by the Malakpour sisters, Newbark is available for both men and women and come in several colors and several types of soles.
Early adopters among the celebrity set are Victoria Beckham, Heidi Klum and Seal to Elton John, Mary Kate and Ashley Olson through Cindy Crawford, Courtney Cox and David Arquette.
[SARA CONDE]
Photos courtesy of Newbark