DALLAS, May 7, 2010 / FW/ — Today's Seen & Heard is a New York moment, with all the celebs spotted in the city that never sleeps.
First, Jessica Biel is turning out to be the girl about town. Seen holding hand with boyfriend Justin Timberlake, Jessica Biel was spotted wearing Genetic Denim's "The Shane" cigarette pants and a Jerome Dreyfuss Bruno bag in Feu.
Grammy-Award winning musical artist Taylor Swift is becoming a big fan of kiwi designer Rebecca Taylor. Taylor was spotted wearing the lavender water trench coat from the the Rebecca Taylor Spring 2010 Collection when she was at Del Frescos on Tuesday, May 4th.
She was also seen wearing the Pink Kew Gardens Dress from the Rebecca Taylor Spring 2010 Collection while shopping in New York City.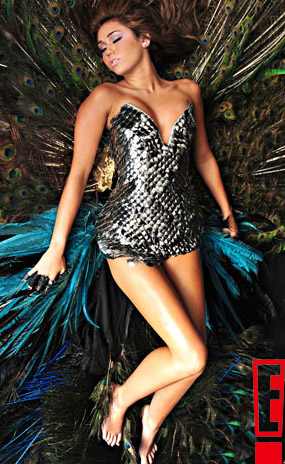 On May 4th, at the Time 100 Gala at the Time Warner Center celebrating Time Magazines "100 Most Influential People of the Year" issue, actor Ashton Kutcher was wardrobed in Calvin Klein Collection.
Mr. Kutcher wore a black wool suit, white shirt, and black tie from the Spring 2010 Calvin Klein Collection, designed by Italo Zucchelli, the brands' Men's Creative Director.
And finally, Miley Cyrus can't be tamed in her silver scale corset and skirt by The Blonds. The still released from her new video "Can't Be Tamed" which premiered on E! shows Miley as a human peacock. 
The corset and skirt, which first premiered at The Blonds Fall 2010 fashion show, is made of over 2,400 metal pieces.
[MARI DAVIS]