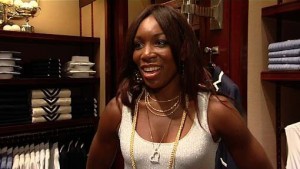 LONDON, Jun 18, 2010 / FW/ — Celebrating its continued global partnership with The All England Club, Wimbledon as the Official Outfitter of The Wimbledon Championships until 2014 Ralph Lauren held a pre-Wimbledon Party which was also in support of breast cancer charity Too Many Women.
With Boris Becker and Venus Williams as host, together Stephen Bowman and Friends star Matt Le Blanc, the event helped raise awareness for a good cause. Unsurprisingly, party talk soon turns to the subject of everybody's minds… tennis of course.
And as part of this year's event, Polo Ralph Lauren also held the first ever Legends Clinic, a live interactive virtual tennis clinic featuring three times Wimbledon tennis champion Boris Becker on Thursday, June 17th at Dukes Meadows, London.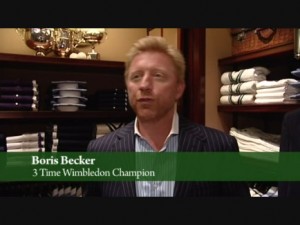 Tennis enthusiasts around the world tuned in as Becker answered their emailed questions. Becker also demonstrated techniques, offered hints and tips on how to improve your gave.
"Wimbledon is the world's premier sporting event and we are honored to continue our relationship and support the greatest tennis legends of our time," said David Lauren, Senior Vice President of Advertising, Marketing and Corporate Communications.
Celebrating its fifth year as Official Outfitter of The Wimbledon Championships, fashion returns to Centre Court with a modern array of sportswear inspired by the elegance and sophisticated heritage of English tennis.
In 2006, Polo Ralph Lauren became the first designer in Wimbledon's 133-year history to create official uniforms for the tournament. With this partnership, Polo Ralph Lauren continues to serve as the Official Outfitter of all on-court officials including chair umpires, line umpires and ball persons.