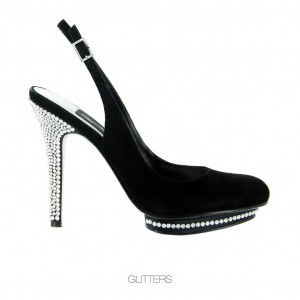 PARIS, Jun 29, 2010 / FW/ — With a mantra, "Too much is not enough," Beverly Feldman shoes have graced discerning women's wardrobes for the past 30 years.
In fact, three generations of women are now wearing Beverly Feldman shoes grandmothers, mothers and daughters. And, according to designer Beverly Feldman, they have "customers who own over 100 pairs of Beverly Feldman shoes."
Describing these women, Ms. Feldman said, "The Beverly Feldman customer is anywhere from a 10-year old who wants to be older to an 88-year old who wants to be younger."
Why does a woman wear Beverly Feldman shoes?
"They make her beautiful. When a woman steps into BF shoes, she can be whoever she wants to be. Women buy my footwear to experience the fantasies I have created for them," answered the American-born designer who is currently living in the south of Spain.
But, that is just part the story. Another reason why women love Beverly Feldman shoes is because they not mass produced. Only a certain number of shoes are made for a shoe design and it is only available for season and thus explaining the mantra, that owning Beverly Feldman shoes "too much is not enough."
[MARI DAVIS]