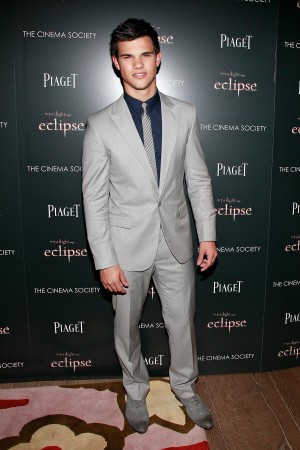 DALLAS, Jun 29, 2010 / FW/ — Just a day away for the highly anticipated release of "The Twilight Saga: Eclipse"!
Last night at The Cinema Society's screening of "The Twilight Saga: Eclipse" held at the Crosby Street Hotel in New York City, actor Taylor Lautner, who plays "Jacob" in the movie was wardrobed by Calvin Klein Collection.
For the evening, Mr. Lautner wore a light grey wool single button peak lapel suit with a navy cotton shirt, both from the Spring 2010 Calvin Klein Collection, designed by Italo Zucchelli, the brands' Men's Creative Director.
Meanwhile, the soft and romantic braid worn by Kristen Stewart at last night's screening was coiffed by Frederic Fekkai's Adir Abergel.
To get the look, Abergel started by applying the Fekkai Advanced Full Blown Volume Styling Whip at the roots and dried her hair with his hands. Next, Adir applied a dime of Fekkai Coiff™ Nonchalant Piecing & Forming Wax for added texture.
Creating a side part, he braided the hair across the side line towards the opposite side of the head. With his fingers, he carefully pulled pieces of hair to soften and shape the face. To secure the look, he tied the hair into a loose knot. Adir sprayed Fekkai Advanced Sheer Hold Hairspray for all night hold.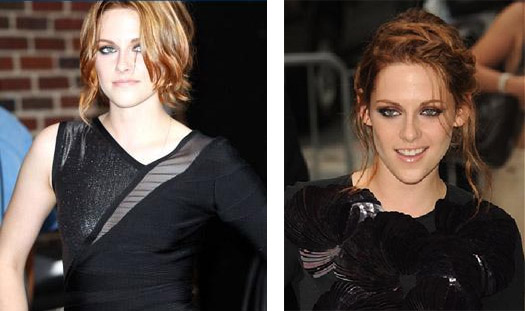 Earlier, when Kristen Stewart appeared at David Letterman, Frederic Fekkai's Adir Abergel also created the feminine and flirty hair style for the Twilight Saga star.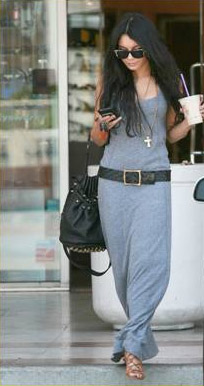 To get the look, Abergel started by applying the Fekkai Advanced Full Blown Volume Styling Whip at the roots and working throughout the hair. Using a round brush, he blow-dried the hair straight, and spritzed the Fekkai Advanced Brilliant Glossing Sheer Shine Mist for added shine.
Adir curled the hair using a 1-inch curling iron, and sprayed with Fekkai Coiff Ocèanique Tousled Wave Spray to create the flirty texture. He then pulled the hair back loosely and secured it by knotting at the nape of the neck. To finish of the look, Adir sprayed Fekkai Advanced Sheer Hold Hairspray.
To get the hair color, Adir teamed up with Clairol Celebrity Stylist, Marie Robinson, to dye Kristen's hair strawberry blonde.
Abergel encouraged Stewart to return to her natural roots, and pulled images from the 1950's for inspiration. To achieve Stewart's strawberry blonde color, Abergel suggests using the Fekkai Salon Color 6R Copper-Lucy.
And since we are talking of teen heartthrobs, Vanessa Hudgens who continues to be a megastar even with stiff competition around, was spotted wearing a DAFTBIRD maxi dress while running errands in Los Angeles.
Vanessa finished the look with a black belt and a pair of Betty Johnson Wayfarer sunglasses. If you like Vanessa Hudgens look; you can get the Daftbirt Maxi Dress ($123.00) at saks.com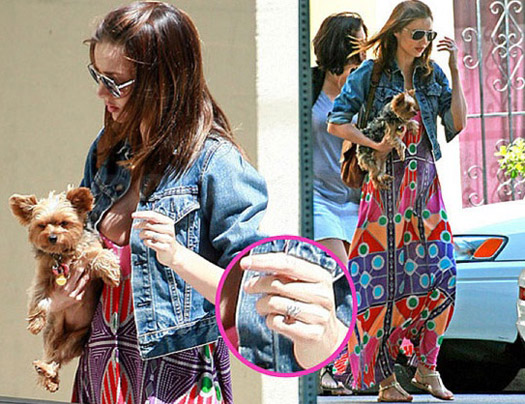 Eagle-eyed photographers also spotted model Miranda Kerr wearing her new engagement ring from actor Orlando Bloom while looking at churches on Thursday, June 24 in Los Angeles. Ms. Kerr was wearing one of designer Mara Hoffman's signature print maxi dresses when she was spotted.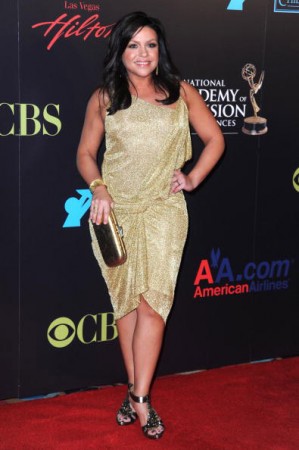 Moving on to Las Vegas, Rachael Ray was the golden girl at the 37th Annual Daytime Emmy Awards in her Coomi 20K gold and diamond 'Eternity" earrings & cuff and an 18K gold Cleopatra snake ring with diamonds by Pamela Froman.
And finally, our wanderings bring us to Paris, France where Kelly Rowland was seen wearing a Paule Ka vintage nude dress with blue rope when she performed live at the "F*** Me I'm Famous" David Guetta Party.
[MARI DAVIS]