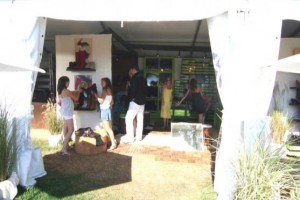 NEW YORK, Aug 26, 2010 / FW/ — Celebrating its 35th year, the annual Hampton Classic Horse Show is one of the country's largest and most spectacular hunter/jumper horse shows.
With more than 1,600 horses and $600,000 in prize money, the Classic is not only a sporting event of major proportions, but also one of the most extravagant social events of the Hampton's summer season.
Slated on the Memorial Day weekend (August 29 – September 5, 2010) at Bridgehampton, the 60-acre show grounds is located near some of the most beautiful beaches on the East Coast, amidst the splendor of the Hamptons summer scene.
To fête the occasion, Sam and Libby Edelman, footwear designers and avid equestrians, have sponsored the Equitation Class of the 2010 Hampton Classic, which encourages young riders to perfect their technique and riding position.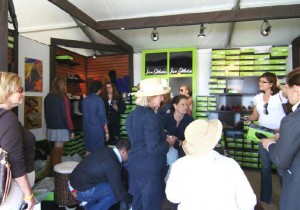 Saturday September 4th marks the date of the class' championship round, which will recognize those who place in the Top 10 and award their trainers with $10,000 in cash prizes.
Edelman and his wife, Libby, intend to celebrate with a V.I.P luncheon on the competition's grounds, with members of their creative team and notable guest attendees.
In addition to the championship festivities, The Edelmans will have an extensive on-site pop up boutique throughout the entire competition, running August 29th through September 5th, where attendees can purchase Fall 2010's latest styles from both the Sam Edelman and Libby Edelman collections. 10% of all proceeds will be donated to the ASPCA.
The Hampton Classic will take place at 240 Snake Hollow Road in Bridgehampton, New York from 8:30AM until 5:00PM.