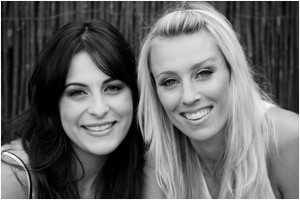 DALLAS, Sep 23, 2010 / — Sheila Nazarian and Laura Darrah, the design duo behind accessories label Treesje will make a personal appearance at Neiman Marcus North Park in Dallas, TX this Saturday, September 25th, 2010 from 10am- 5pm.
Known for its distinctive adornments, Treesje handbags feature signature hardware and a vast range of leather finishes, colors and silhouettes, including hobos, totes, clutches, messengers bags, bracelets, belts and more. The pieces translate modern trends to sophisticated silhouettes, while channeling a classic perspective.
Treesje's designs reflect the designers' collaborative spirit as they couple two opposing, yet complimentary perspectives. Nazarian brings her street-chic, sophisticated style and love for hardware detailing to the designs, while Darrah expresses her free-spirited, beach-y personal flair in the bags' casual cool silhouettes.
Nazarian, a former fashion buyer in Los Angeles with a degree in Fine Art, spearheads the creative direction of the brand. Immersed in the sophisticated fashion world from an early age, she traveled to Europe assisting her mother who designed for various French fashion houses. With a desire to build her own brand, she partnered with Darrah and solidified her entrepreneurial design path.
Darrah, a native Hawaiian with a Masters Degree in Business, heads up the business development. Following a period of world travels where she was influenced by the art, fashion and culture, she partnered with Nazarian and fused her artistic passion and business expertise to create a thriving brand.
The collection has garnered a celebrity following that includes such trendsetters as Jennifer Aniston, Courteney Cox Arquette, Leighton Meester, Molly Sims, Marcia Cross, AnnaLynne McCord, Lauren Conrad, Jessica Szohr, Lindsay Lohan, Vanessa Minnillo, Miley Cyrus, Kristin Chenoweth, Maria Menounos, Blake Lively, Fergie, Eva Longoria, Sophia Bush, Brittany Snow, Michelle Trachtenberg, Ashley Tisdale, and more.
Treesje is available at Neiman Marcus, Nordstrom, Saks Fifth Avenue, Bloomingdales, Kitson and online at www.treesje.com. ($200 -$700)