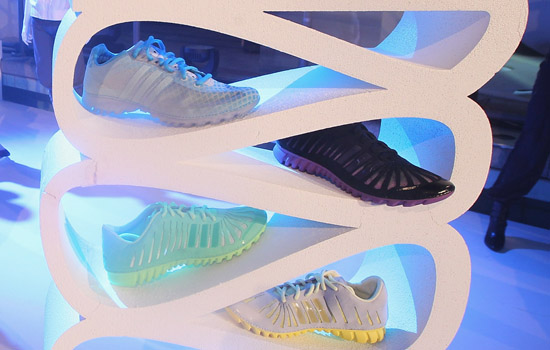 BERLIN, Nov 10, 2010 / — Yesterday, adidas exclusively unveiled the new spring/summer 2011 Women's TechFit™ collection at the spectacular Stadtbad Oderberger in Berlin.
This very feminine TechFit™ apparel was developed in collaboration with the Staatsballett Berlin, which features the most recent adidas ambassador Alessandra Pasquali, together with some of the many ballerinas from this international ballet company.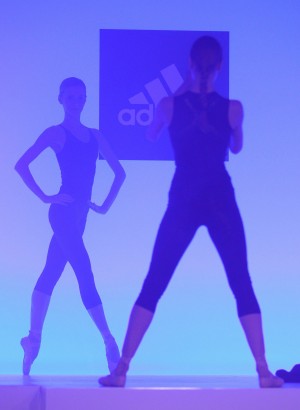 This innovative Women's TechFit™ collection, developed to fulfill the special athletic needs of women, features great comfort and specific female body support thanks to the Lift and Hug concept, alongside TechFit™ technology compression benefits such as maximizing body energy during workouts to make the sessions last longer.
adidas ambassador Alessandra Pasquali from Staatsballett Berlin says: "With the new TechFit™ clothes for women I am sure to accomplish my best performance during workouts. They give me a "hug and lifted" feeling and therefore I am more comfortable and confident in my performance when I am dancing. Furthermore, they make me feel very graceful and feminine."
Highlights include the TechFit™ All-in-One bodysuit which offers every woman more body awareness, a feel-good and look-good factor and the strength to work out longer thanks to soft and seamless fabrics that firm up as well as flatten the hips and tummy through their compressive fit and structure.
Special lift zones guarantee support to bum and bust, while feminine details like fine straps and gold print add a sexy touch. The PowerWeb™ Tank, sharing the same compressive characteristics, is designed with improved body posture in mind and possesses additional TPU (Thermoplastic Polyurethane) bands to help achieve a high level of bust support and body alignment without compromising comfort.
This new generation of TechFit™ products with specific female benefits was conceived to facilitate all women to accomplish their best performance in sports.
To develop such products, adidas continued its tradition of working closely with professional athletes to gain their unique perspective and insight, as they created unique apparel to address the needs of athleticism and femininity among female athletes.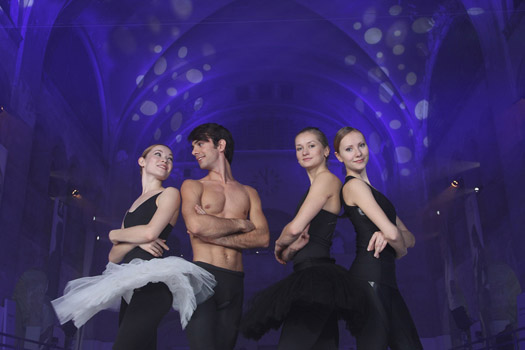 Dancers of Staatsballett Berlin has been testing Women's TechFit™ apparel since 2009, with their feedback ensuring women worldwide get the most out of their workout, in any sports discipline, while feeling sexy and comfortable.
The new women's specific TechFit™ products belong to the energetic spring/summer 2011 adidas women's inline range as it continues to create inspiring and stylish sport silhouettes by combining leading adidas technologies and design innovations.
New Women's TechFit™ joins the stylish cuts and elegant silhouettes of the adilibria line, the multi-purpose products of the Lumina selection, which offer great fit alongside soft and hugging fabrics, Core Performance sports wear, the Clima365 range and the sporty, street-inspired Reload line with a young and colourful package.
The spring/summer 2011 women's collection hits retail in January 2011, including adidas Sport Performance stores, the adidas online store, leading e-retailers and selected sports retailers all around the world.