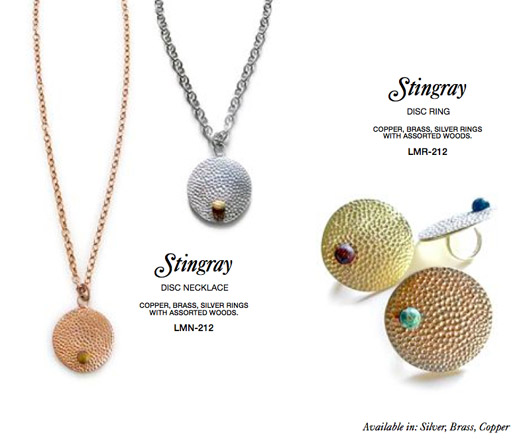 DALLAS, Dec 1, 2010 / — When we say gunsmith or gunsmithing, we think of the Wild West. Well, we are in the west alright, in Los Angeles, California where a collective of artists and creatives create contemporary jewelry using the traditional gunsmithing techniques.
Who would have thought that the same artisanship and skills used to make weapons are also used to make something as beautiful and delicate as jewelry?
Every LMD Jewelry piece is completely made by hand in Los Angeles; all the inlaid wood is the type usually used for guns and knives.
The artisanal collection's signature look is a modern fusion of unconventional pairings; contrasting hand-sculpted sterling, brass & copper with inlays of exotic & reclaimed wood traditionally used for guns & knives such as buckeye, box elder, diamond wood, burled maple, & ebony.
Wood-inlaid pendants are often hung from hand-beaded necklaces of onyx, jasper, lapis, & quartz. Inspiration ranges from California mid-century architecture to ancient Mayan & Egyptian cultures.
LMD is sold at Des Kohan and Church.