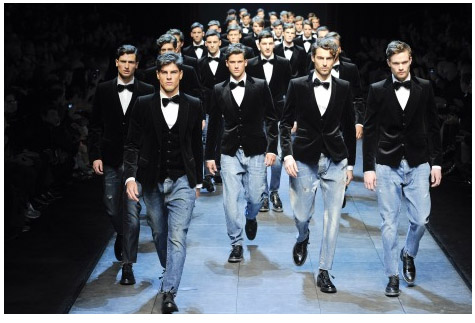 MILAN, Jan 17, 2011 / — In a menswear season full of excitement and innovation, Dolce & Gabbana stuck on their standard look that though still quite fetching has started to look dated a few seasons back.
Though they are still great tailors and they can still do a mean cut on fabrics to come out with very sharp suits and jackets, what is lacking is being in touch with the current generation. Dolce & Gabbana is still recognized a big name and most people still revere them, but that "reverence" might easily translate into fashion deity that are just worshipped but not worn.
In short, "reverence" might easily translate to irrelevant if the brand's designers continue to live on the ivory tower that they had built for themselves.
[SARA CONDE]
Milano Moda Uomo Fall 2011