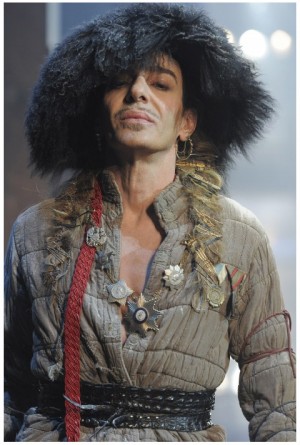 PARIS, Mar 1, 2011/ — Fashion insiders were not surprised when Christian Dior announced that it has commenced termination of employment proceedings for its Artistic Director John Galliano amidst the anti-Semitic remarks scandal.
John Galliano was caught on video saying "I love Hitler" and telling someone off camera "People like you would be dead. Your mothers, your forefathers, would all be … f*** gassed and … dead."
Racism is outlawed in France and if John Galliano is found guilty of the anti-Semitic verbal assault, he can also face jail time according to French law.